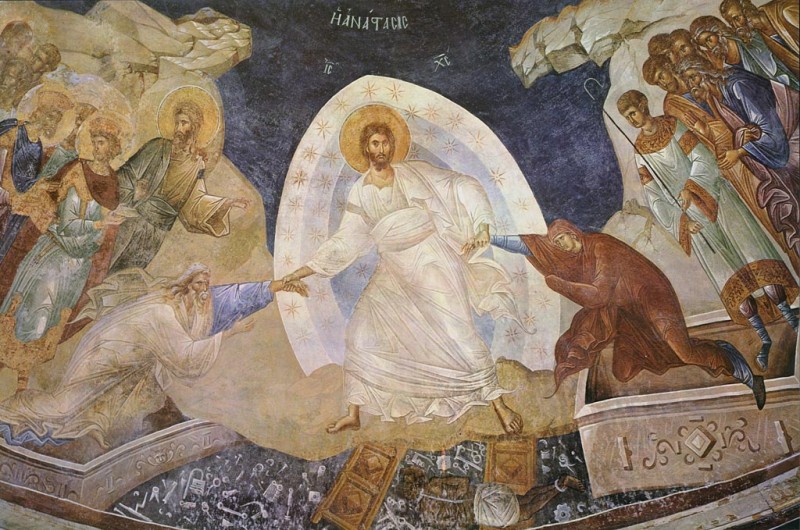 The mission of the New Humanity Institute is:
To proclaim the healing of humanity in Jesus
We do this by teaching
healing atonement theology,
which we've nicknamed medical substitution,
and Christian restorative justice,
rooted in Nicene Incarnational Trinitarian theology.
We resource students,
evangelists, pastors, churches,
and seminary leaders.
Pictured is a fresco in Chora Church in Istanbul, Turkey. It depicts Jesus presenting himself to Adam and Eve and others who died before him, pulling them from their graves. The fresco is significant because it portrays Jesus pursuing in love all those who died, referenced in 1 Peter 3:18 - 20; 4:6. In English, the fresco is called the Harrowing of Hell. In Greek, it is called the Resurrection.