Photo credit: Pexels, Creative Commons.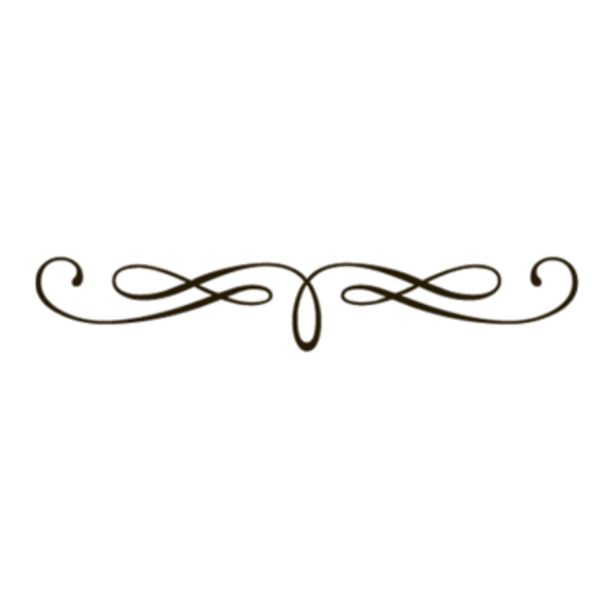 Conversation Stations
What Are You Here for Anyway? (and instructions)
Whose Justice? (and instructions and talk on Christian Restorative Justice)
Whose Justice? (Harvard Law School version)
What Can We Do About Evil? (and instructions and conversation tree)
What Can We Do About Evil? (brochure version)
What Story Do You Live In? (and associated message)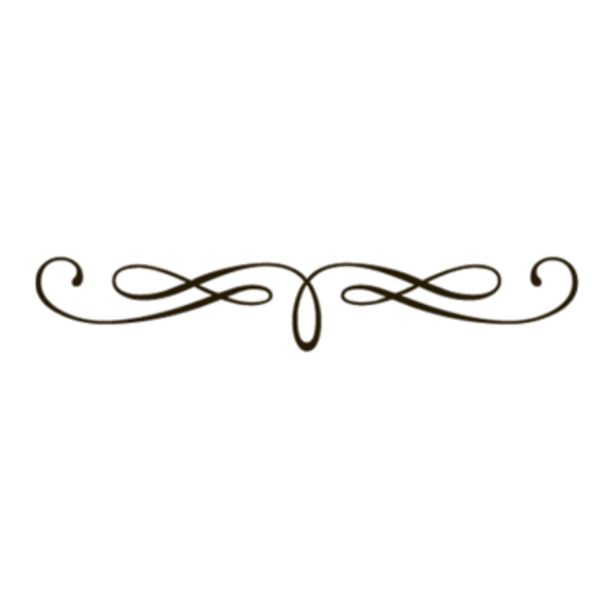 NHI Resources on Christians, Money, and Generosity
(video, Nov 16, 2014)
Global Poverty Impact curriculum
For college students. Lead a group for eight weeks: live simply, give generously, in community. Also called Lazarus at the Gate for adults.
Global Poverty Impact Leader's Guide for Scriptures
From a small group of young adults about giving $55,000 towards global poverty.
The Lazarus at the Gate curriculum (aka Global Poverty Impact for college students) designed for small groups. Live simply, to give generously, in community.
A blog entry. Grief is very different from guilt as a motivation, and appropriate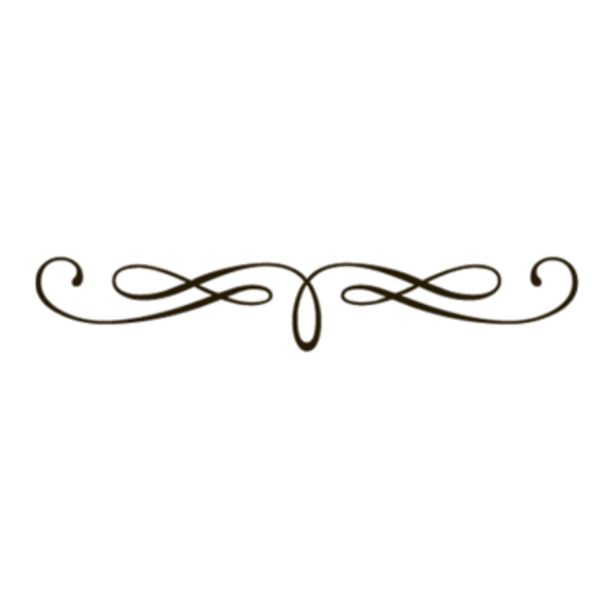 Helpful Resources on Christian Faith, Money, and Generosity
Polycarp's Epistle to the Philippians, chapter 11, which notes that the Philippian church (mid 2nd century) deposed an elder for greed!
Henri Nouwen's Spirituality of Fundraising
(Amazon book, 1994) notes that Christian charity efforts were revolutionary
Matthew Parris, As an Atheist, I Truly Believe Africa Needs God (The Sunday Times, Dec 27, 2008) focuses on the need to create stable, transparent institutions where public officials are publicly accountable; I copied this article before it went behind a firewall (click here)
Vinod Shah, What Motivated the Early Christian Health Missions? Anatomy of Transformation in India (presentation, May 29, 2005)
Jane Lampman, A Spiritual Approach to Money (Christian Science Monitor, Feb 1, 2009)
G. Jeffrey MacDonald, What Would Jesus Spend His Money On (Huffington Post, May 25, 2011)
Dara O'Rourke, Scott Nova, Richard Locke, Jens Hainmueller, The Promise of Ethical Consumption (video, Nov 3, 2011)
G. Jeffrey MacDonald, Economic Discipleship in Boston (The Living Church, Feb 6, 2013)
Dan Pallotta, The Way We Think About Charity is Dead Wrong (TED talk, Mar 2013)
Jeff Shinabarger, More or Less (website and book 2013)
Christine Ng, Georgia Family Donates Cancelled Wedding's Reception to Homeless (ABC News, Sep 23, 2013)
Jana Reiss, God (Still) Wants You to Be Rich: Duke Scholar Kate Bowler Explores the "Prosperity Gospel" from Jim and Tammy Faye to Joel Osteen (Religion News Service, Mar 19, 2014)
Mark Matousek, Life is What You Make It: Warren Buffett's Youngest Son on How to Turn Money into Love (Psychology Today, Apr 16, 2014)
Cherie Lowe, What I Wish Someone Would Have Said When I Was Drowning in Debt (Relevant Magazine, Nov 5, 2014)
Todd Wasserman, Mr. Money Mustache Tells You How to Be a Badass with Your Finances (Mashable, Jan 11, 2015)
Mike Konczal, The Voluntarism Fantasy: Conservatives Dream of Returning to a World Where Private Charity Fulfilled All Public Needs, But That World Never Existed (Democracy Journal, Spring 2014)
Gary Haugen, The Hidden Reason for Poverty - Violence (TED talk, Mar 2015)
Allison Eck, Stress from Poverty Decreases Child Brain Sizes - Even at Birth (PBS, Mar 31, 2015)
Christopher Bergland, Social Disadvantage Creates Genetic Wear and Tear (Psychology Today, Apr 15, 2014)
Trace Dominguez, How Poverty Changes Your Brain (Test Tube video, Apr 22, 2015)
Daryl Cameron, Michael Inzlicht, William Cunningham, Empathy is Actually a Choice (NY Times, Jul 10, 2015)
James Hamblin, The Paradox of Effort: A Medical Case Against Too Much Self-Control (The Atlantic, Jul 16, 2015)
80000 Hours, Everything You Need to Know About Whether Money Makes You Happy (80000 Hours, Mar 2016)
Dan Nixon, Less is More: What Mindfulness Means for Economics (Bank Underground, Apr 25, 2016) - new agey approach, but helpful
David Bentley Hart, Christ's Rabble: The First Christians Were Not Like Us (Commonweal, Sep 27, 2016)
Jim Dwyer, 'James Bond of Philanthropy' Gives Away the Last of His Fortune (NY Times, Jan 5, 2017)
Tara Garcia Mathewson, How Poverty Changes the Brain (The Atlantic, Apr 19, 2017)
Karen Weese, Behavioral Economics Has a Plan to Fight Poverty - And It's All About Redesigning the "Cockpit" (Quartz, Oct 13, 2017) WWII pilots forgot to lower their landing gear because of mental taxation, and people in poverty having to mentally juggle so much information
Jessica McCrory Calarco, Why Rich Kids Are So Good at the Marshmallow Test (The Altantic, Jun 1, 2018) Affluence—not willpower—seems to be what's behind some kids' capacity to delay gratification; see also Meilan Solly, Why Delayed Gratification in the Marshmallow Test Doesn't Equal Success Read Rich Kids Are So Good at the Marshmallow Test (The Smithsonian, Jun 5, 2018)
Joe Pinsker, I Made One Simple Financial Change and It Lowered My Spending (The Altantic, Sep 7, 2018) record the cost of buying before you buy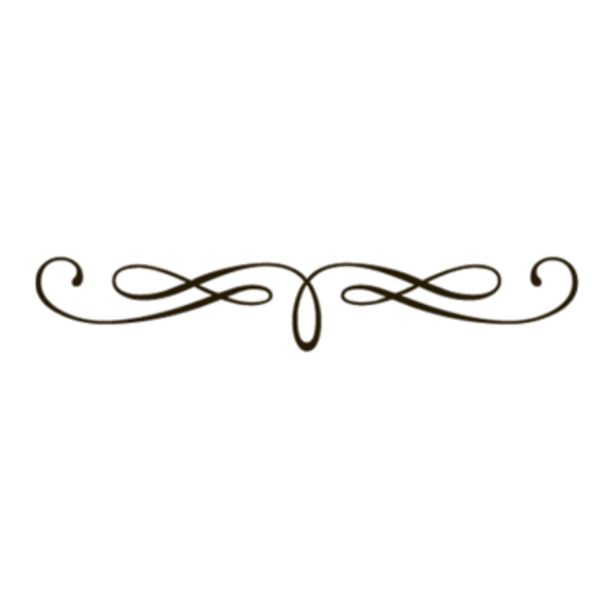 Helpful Resources on Wealth Distribution
William Alden, Americans Vastly Underestimate Wealth Inequality (Huffington Post, Sep 23, 2010)
Wealth Inequality in America (6 minute youtube video, Nov 20, 2012)
Carrie Kellenberger, Slums Around the World (blog, Apr 5, 2009)
Kevin Kruse, For God So Loved the 1 Percent (NY Times, Jan 17, 2012) noting how 1930's business leaders used Christian ministers to promote anti-New-Deal libertarian capitalism
Christine Gross-Loh, Giving 101: The Princeton Class That Teaches Students to be Less Selfish (The Atlantic, Dec 2, 2013)
ViralNova, If You Think These Kids Are Having Fun, You're Very Wrong. What They're Actually Doing Is Unbelievable (ViralNova, Jan 3, 2014)
Ezra Klein, Bill Gates: "Capitalism Did Not Eradicate Smallpox" (Washington Post, Jan 21, 2014), addresses 3 myths that aid doesn't work, is wasted, and leads to overpopulation
Economist, Down and Out: Shanty Towns May Be More of a Trap Than Economists Thought (Economist, Feb 8, 2014)
Kevin Kruse, A Christian Nation? Since When? (NY Times, Mar 14, 2015) how U.S. corporations linked libertarian capitalism (anti-New-Deal) and Christianity from the 1930's
Roberto A. Ferdman, The Remarkable Thing That Happens to Poor Kids When You Give Their Parents a Little Money (Washington Post, Oct 8, 2015)
Dunja Djudjic, Dramatic Drone Photos Show a Difference Between the Rich and the Poor (DIY Photography, Feb 1, 2017)
Elizabeth Currid-Halkett, The New, Subtle Ways the Rich Signal Their Wealth (BBC, Jun 14, 2017) education, retirement and health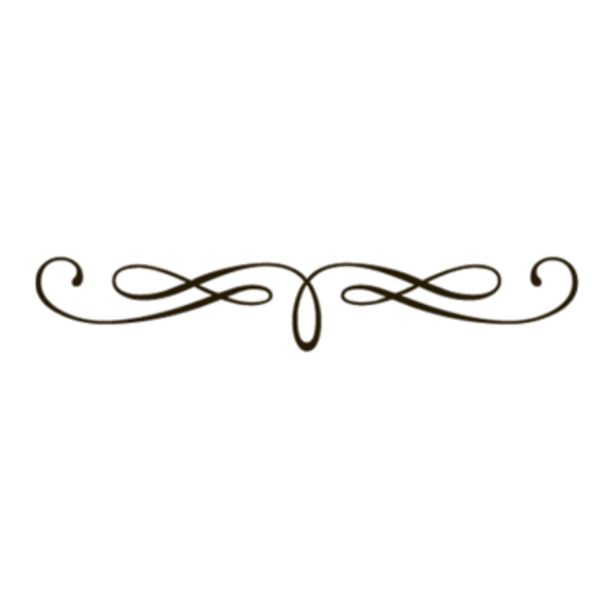 Helpful Resources on Motivational Limits for Philanthropy
Tim Harford, Charity is Selfish: The Economic Case Against Philanthropy (Slate, Oct 14, 2006)
Nicholas Kristof, Save the Darfur Puppy (NY Times, May 10, 2007)
Nicholas Kristof, Would You Let This Girl Drown? (NY Times, Jul 8, 2009)
Amy Reynolds, The Problem with Giving Tuesday (Patheos, Dec 3, 2013)
Gabriela Brand, The Problem With Sympathy Campaigns (Human Connections website, May 23, 2016)
Julie Zauzmer, Christians Are More Than Twice as Likely to Blame a Person's Poverty on Lack of Effort (Washington Post, Aug 3, 2017), because, I argue, white evangelicals believe in penal substitution and therefore believe that God's highest justice is meritocratic-retributive, and the doctrine of limited atonement means that God is dividing the creation, not uniting it
Chaucey Vega, So Much for Christian Charity: Evangelicals Blame the Poor for Poverty, Which Makes Them a Lot Like Other Republicans (Salon, Aug 10, 2017)
A list of resources addressing wealth inequality, especially in the United States, but also the world. This is part of a series on The Question of Politics.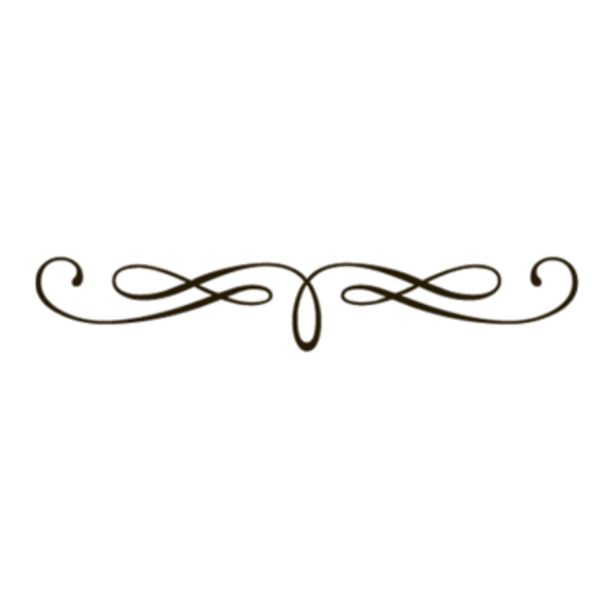 Helpful Resources on Greed
A list of resources addressing the emotional and spiritual dynamics behind greed.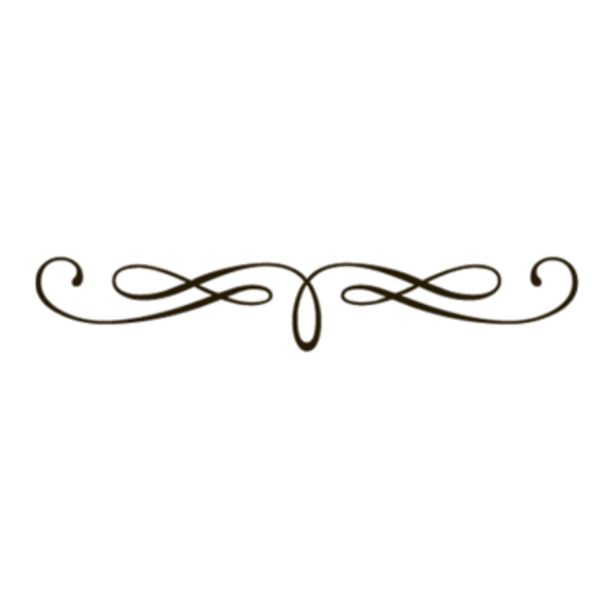 Helpful Resources on
Effective vs. Ineffective Giving
Christian Aid UK (website): focused on unequal power relations at the root of poverty
Pablo Eisenberg, What's Wrong with Charitable Giving - And How to Fix It (Wall Street Journal, Nov 9, 2009)
Teju Cole, The White Savior Industrial Complex (The Atlantic, Mar 21, 2012)
Peter Buffett, The Charitable - Industrial Complex (July 26, 2013)
Matthew Yglesias, Fight Poverty By Giving Poor People Money (Slate, Jan 19, 2014)
Center for Customer Insights, The Myth of Win-Win: Strangely, it's okay to make money hurting the poor, but not okay to make money helping them (Yale School of Management, Aug 26, 2014)
Michael Hobbes, Stop Trying to Save the World: Big Ideas Are Destroying International Development (New Republic, Nov 17, 2014)
Jim Shelton, A Proven Approach to Helping the Ultra-Poor (Yale News, May 14, 2015)
Laura Sullivan, In Search of the Red Cross $500 Million in Haiti Relief (NPR, Jun 3, 2015)
Melissa Chadburn, Resilience Is Futile: How Well-Meaning Nonprofits Perpetuate Poverty (Jezebel, Jul 14, 2015)
Dylan Matthews, I Spent a Weekend at Google Talking with Nerds About Charity. I Came Away … Worried. (Vox, Aug 10, 2015)
Bruce Wydick, Why Shouldn't We Give Directly? (Evangelicals for Social Action, Aug 17, 2015)
George Joseph, Why Philanthropy Actually Hurts Rather Than Helps Some of the World's Worst Problems (In These Times, Dec 28, 2015)
Annie Duflo and Dean Karlan, What Data Can Do To Fight Poverty (NY Times, Jan 29, 2016)
Valerie Strauss, How Not to Save the World: Why U.S. Students Who Go to Poor Countries to 'Do Good' Often Do the Opposite (Washington Post, Mar 22, 2016)
Partners in Health, Model Mental Health Care in Rwanda (Partners in Health, Aug 4, 2016)
Dan Kopf, Definitive Data on What Poor People Buy When They're Just Given Cash (Quartz, Dec 7, 2016)
Dylan Matthews, This Kenyan Village is a Laboratory for the Biggest Basic Income Experiment Ever (Vox, Mar 6, 2017)
Marc Gunther, Rich Charities Keep Getting Richer. That Means Your Money Isn't Doing as Much Good as It Could (Vox, Apr 24, 2017)
Patton Dodd, Low-Income Communities Are Struggling to Support Churches (The Atlantic, Jan 7, 2018)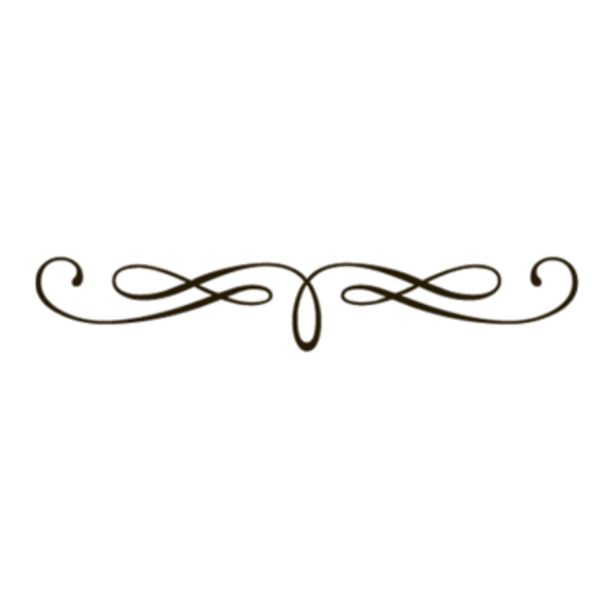 Part of a series on: