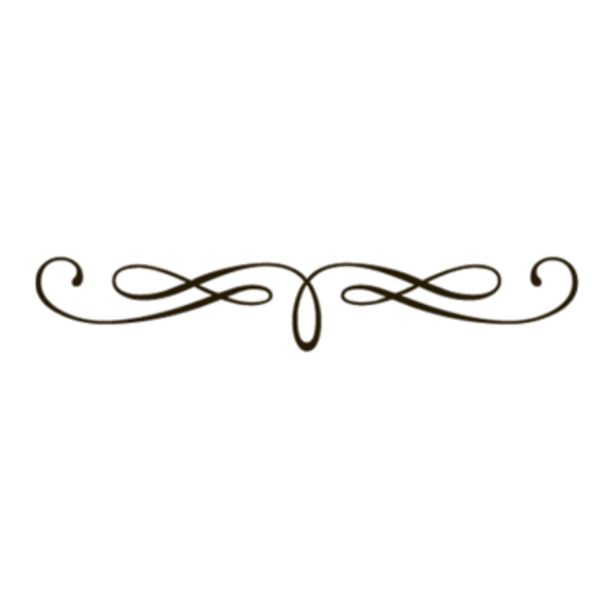 The Church of St. Helen's, Bishopsgate in the shadow of "The Gherkin," which houses corporate offices in London's financial district. The church building dates from the 12th century, which began with the London Council of Churches abolishing slavery in 1102 AD. It serves an evangelical Anglican congregation. In 1608, Sir Alberico Gentili, founder of the study of international law, was buried there. Its location at the heart of the former British Empire and center of financial capitalism - which is dependent on the rule of law of nation-states - exemplifies the challenge of being a faithful Christian community in the midst of modern nation-states. Photo credit: Roger Vander Steen, Wikimedia, Public Domain.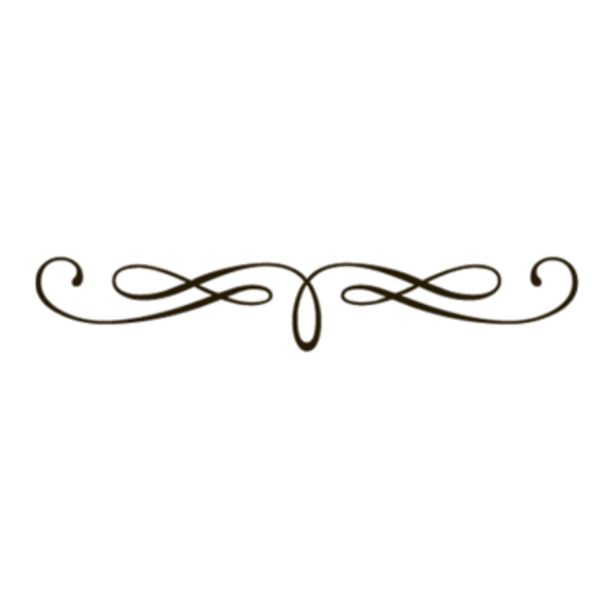 NHI Resources on the Church and Modern Nation-States
Reflection on the Presidential Election of 2016
(Nov 30, 2016) voiced a concern about how white American evangelicals are turning towards Vladimir Putin and the Russian Orthodox Church as a model of a state-church partnership, in order to politically oppose Muslims and pro-gay voices. This continues to unfold. See Young Turks, Putin Spies Infiltrate Major Christian Organization (The Young Turks, Jan 11, 2019) involving "The Fellowship Foundation" aka "The Family" in Washington DC and the National Prayer Breakfast being a way to work around the State Department.
White American Evangelical Political Attitudes and Behavior: Explanation and Correctives
White American evangelical political attitudes can be characterized by the debate between John Winthrop and Roger Williams, and their respective attitudes towards Native Americans, slavery, fairness, and faith in the civic space. This is a presentation also explores Scripture and church history to argue that Roger Williams was correct. Given to the staff of Emmanuel Gospel Center, Apr 18, 2018, as a follow-up to how Christian restorative justice impacts ministry; audio file here
Why Question Atheism from a Political and Moral Perspective?
A presentation on how the Enlightenment tradition gave birth to racist liberal democracies on the one hand, and Marxist communism/state-capitalism on the other. The Enlightenment tried to dethrone Christian faith from political theory and the Christian church from political power. Thus, the ideology of the individual and the nation-state went to these two extremes, colored by the presumption of cultural, intellectual, and spiritual superiority that Europeans had about themselves. Protestant heresies, fed by self-imposed Protestant ignorance about the church prior to Luther, and combined with a growing nationalism, accelerated the problem. Race became the badge of membership in Empire or the token of citizenship in the Nation-State. Authentic Christianity, therefore, must stress Pentecost (a principled cultural diversity) as the expression of Jesus' new humanity for all humanity.
Human Dignity: Does Every Individual Matter?
Science, philosophy, existentialism, other religions, and double-predestination based theologies mean that some human beings do not matter. Only a fully Trinitarian theology with a medical substitutionary atonement can provide an adequate foundation.
God as the Foundation of Human Rights (Genesis 1 - 11)
Genesis 1 - 11 was aware of other Ancient Near Eastern and Mediterranean creation stories, and argued against them, as shown by the literary analysis of these literatures. Topics of disagreement include: the value of every human being; the relations of humans and God/gods; the reason for catastrophes like the Flood; the resolution or movement.
The Kingdom You No Longer Want (Luke 13:17 - 21) (and ppts)
given at Neighborhood Church of Dorchester, Aug 13, 2017 after the Charlottesville, VA white supremacist violence on Aug 12
Has Christian Multiculturalism Failed? (1 Corinthians 9:19 - 22)
message 1 at a retreat
Learning to See Oppression (Intro to Luke 19:1 - 10)
message 2 at a retreat
Racism, Wealth, and Power (Luke 19:1 - 10)
message 3 at a retreat
Jesus' One New Humanity (Ephesians 2:14 - 16)
message 4 at a retreat
Why Did God Choose a "Chosen People"?
Why Not Just Skip Right to Jesus?
an important question when considering the phenomenon of nation-states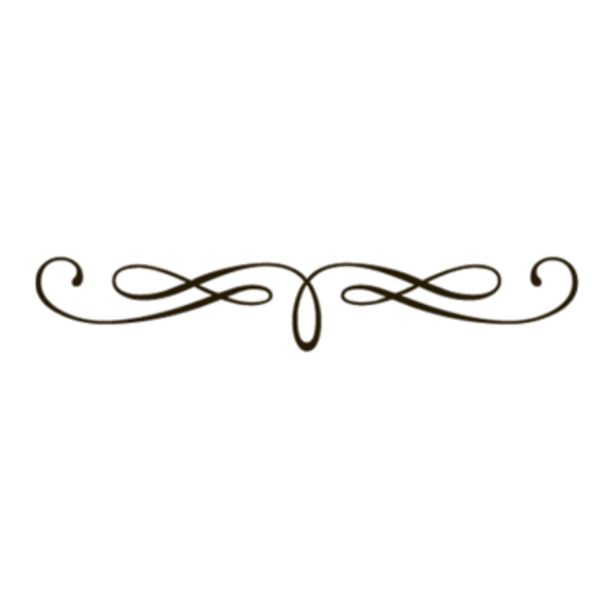 Helpful Resources on the Origin of Modern Nation-States
(Amazon book, 1960, 2016, 2017)
(Amazon book, 1983, 1991, 2006)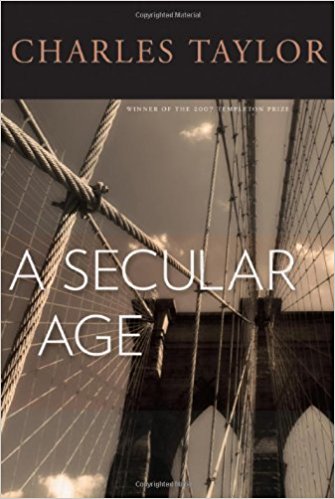 (Amazon book, 2007)
Krishnan Kumar, Were Empires Better Than Nation-States at Managing Diversity? (Zocalo Public Square, Mar 16, 2018) a thought-provoking article which makes us ask the question of whether Nation-States are necessarily an improvement over Empires, and why Pentecost-expressions might have been more intuitive in formal Empires rather than formal Nation-States.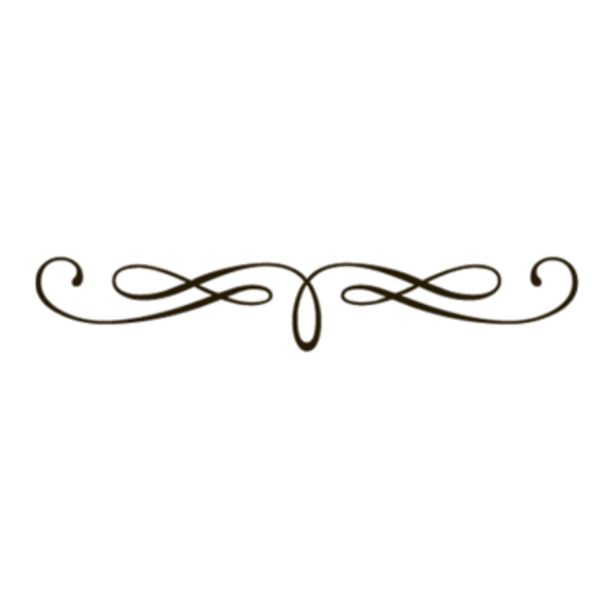 Helpful Resources on the Church Resisting Allegiance to Nation-States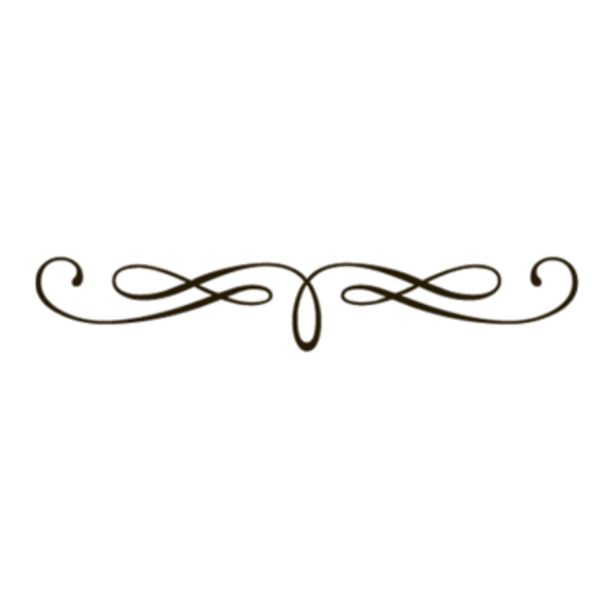 resources related to white American Christians (Catholic, Protestant, Orthodox) who held to their allegiance to Jesus over the nation-state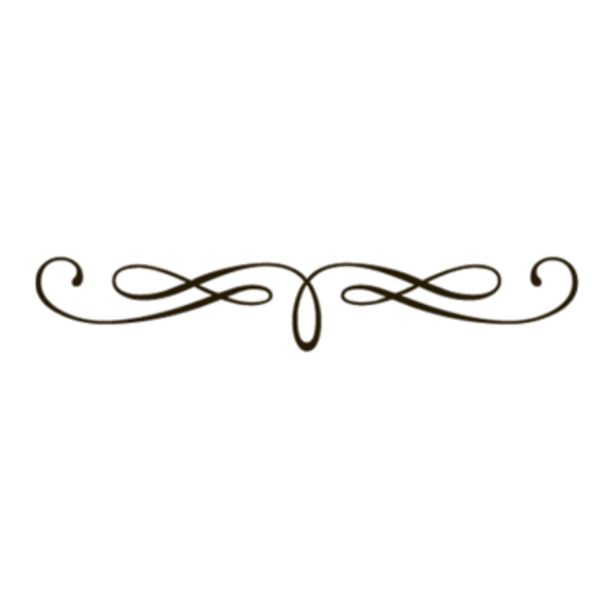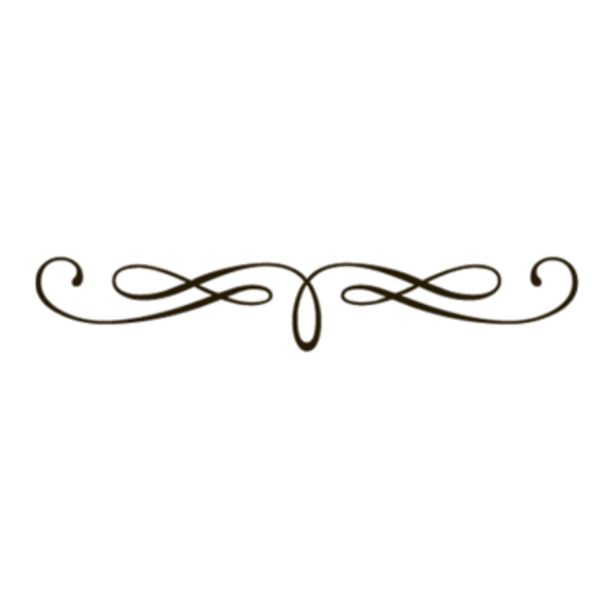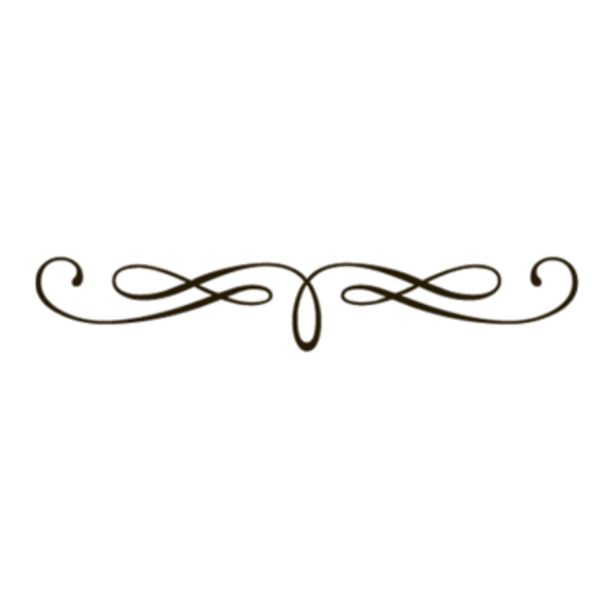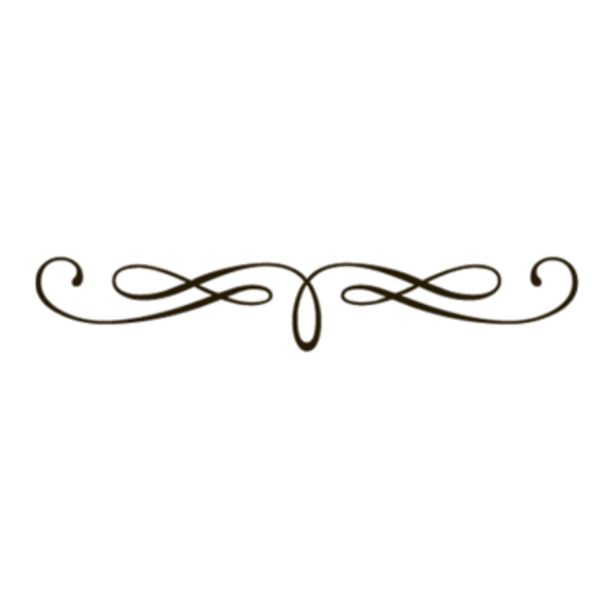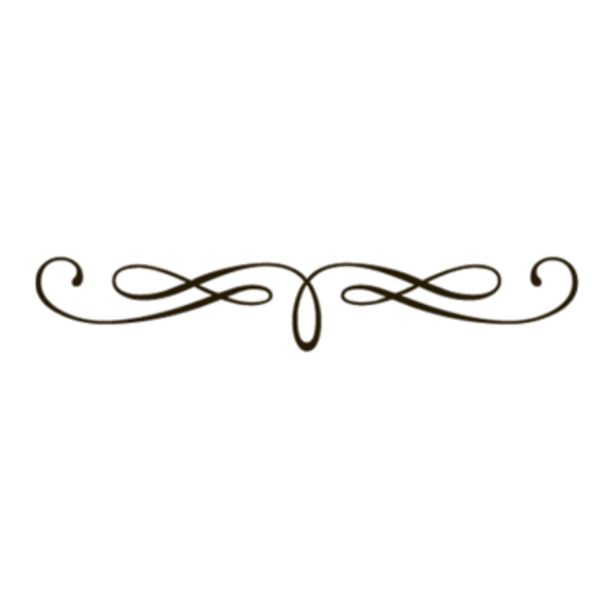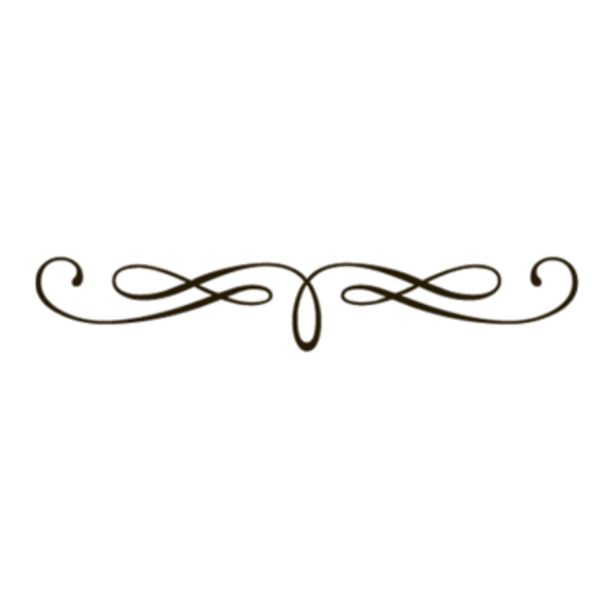 Wikipedia, Phyletism (Wikipedia article) about the Eastern Orthodox Synod of 1872 which condemned as a heresy the idea that an autocephalous church should be based on an ethnicity, nationality, or language. This Synod condemned the idea that the church is associated with the identity or destiny of a single nation or a single race.
Wikipedia, Mondragon Cooperative (Wikipedia article) about a Christian community in the Basque, Spain region formally started in 1956 and running on the Catholic social teaching
(Amazon book, 1999) deals with the biblical presentation of the church, states, and Israel - not simply 'church and state' - and does an excellent job with biblical exposition and church history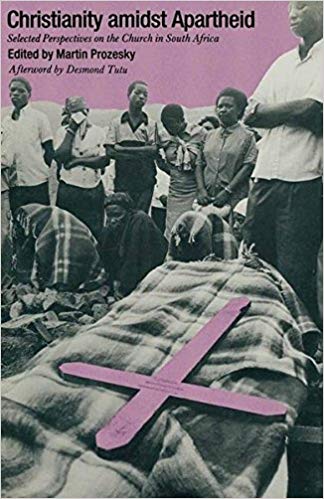 (Amazon book, 1990) and pdf book explores both white and black South African theologies and practices
(Amazon book, 1991) and pdf book analyzes perceptions and discourses, as well as the deployment of Christian language
(Amazon book, 1997) and pdf book analyzes mutual cultural changes between British and Tswana peoples
(Amazon book, 2003) covers leading Christian thinkers, actors, and decisions in pre-modern and modern Western history
Dame Cicely Saunders, founder of the modern hospice movement (NCBI website, Jul 23, 2005)
Greg Leffel, Faith Seeking Action: Missions, Social Movements, and the Church in Motion (Amazon book, Jun 2007)
Leuenberg, Human Dignity is Unassailable, Inalienable, and Indivisible (Leuenberg blog, 2008), a response to the Russian Orthodox Church's 2008 statement on human rights
John Dickson, Indigenous Rights Before Their Time (Centre for Public Christianity, Mar 20, 2008)
Greg Clarke, Racism, Equality, Peace, and Christianity (Centre for Public Christianity video, Apr 15, 2008)
Bronwen Hanna, Rescue and Resistance on the Plateau (Centre for Public Christianity, May 27, 2008)
John Dickson, Melba Maggay on Faith, Justice, and Culture (Centre for Public Christianity, Sep 11, 2008)
Greg Clarke, Caroline Cox on Modern Slavery (Centre for Public Christianity, Apr 28, 2009)
Christopher Marsh and Daniel Payne, Religiosity, Tolerance, and Respect for Human Rights in the Orthodox World (2009)
David Molyneaux, The Role of the Church in the Fall of the Berlin Wall (blog, Aug 28, 2009)
David Bentley Hart, Revolutionary Christianity and Its Alternatives (video, Mar 3, 2010)
Olga Lossky, Toward the Endless Day: The Life of Elisabeth Behr-Sigel (Amazon book, Mar 15, 2010) about one of the most important Orthodox theologians in the 20th century
Miroslav Volf, The Gift of Forgiveness (Centre for Public Christianity, Aug 6, 2010)
Janine DeFao, Oakland Tenants Get Big Settlement / Decrepit Apartments to Be Fixed Up (San Francisco Gate, Oct 17, 2000) and Judith Scherr, Tenants Win Big Fraud Case Against Landlord (East Bay Express, Mar 2, 2011)
Stephen Colbert, The Catholic Side of Stephen Colbert (youtube video, Oct 27, 2010) where Colbert testifies before Congress about migrant workers
Brian Rosner, Bonhoeffer: Pastor, Martyr, Prophet, Spy - A Righteous Gentile vs. the Third Reich (Centre for Public Christianity, May 12, 2011)
Kevin J. Burke and Avner Segall, Christianity and Its Legacy in Education (Journal of Curriculum Studies, Sep 2011)
Robert Woodberry, The Missionary Roots of Liberal Democracy (American Political Science Review, May 2012) an outstanding article. See also
Andrea Palpant Dilley, The Surprising Discovery About Those Colonialist, Proselytizing Missionaries (Christianity Today, Jan 8, 2014)
Bo Tao, The Peacemaking Efforts of a Reverse Missionary: Toyohiko Kagawa Before Pearl Harbor (International Bulletin of Missionary Research, Jul 2013)
David Bentley Hart, Myths About Christian History (video, Jul 18, 2013)
Ryan Hunter, Profound Examples of Holiness: The Royal Martyrs In Their Own Words and Through the Words of Those Who Knew Them (Orthodox in the District blog, Jul 18, 2013)
Joseph Stiglitz, How Dr. King Shaped My Work in Economics (NY Times, Aug 27, 2013)
Simon Smart, Life and Faith: William Cooper and the Battle for Land Justice in New South Wales (Centre for Public Christianity, Sep 15, 2013)
Rebecca Savastio, KKK Member Walks up to Black Musician in Bar-but It's Not a Joke, and What Happens Next Will Astound You (Las Vegas Guardian Express, Nov 20, 2013)
Andrew Henry, Santa Never Fought Sex Trafficking, But Saint Nick Did (Religion for Breakfast, Dec 1, 2013)
Mark Pygas, I Knew Pope Francis Was Good, But When I Found Out Everything He Did in 2013, I Was Blown Away (Distractify, Dec 16, 2013)
Pravoslavie, Monks from the Kiev-Caves Lavra Stand Between Police and Demonstrators in Kiev (Pravoslavie Orthodox Christianity blog, Jan 11, 2014)
Andrew Harding, Central African Republic Crisis: The Church Sheltering Muslims (BBC News, Feb 13, 2014)
John L. Allen, Jr., Catholicism Growing in Heart of Muslim World (Boston Globe, Mar 8, 2014)
OCP, An Orthodox Monk from a Samurai Family (Orthodox Church Info, Mar 19, 2014)
Ed Stetzer, An Interview with Philip Jenkins, Distinguished Professor of History, on Global Christianity (Christianity Today, Mar 21, 2014)
Tim Townsend, Forgiving the Unforgivable in Rwanda (CNN, Apr 13, 2014) and Pieter Hugo and Susan Dominus, Portraits of Reconciliation: 20 Years After the Rwandan Genocide (NY Times Magazine, Apr 6, 2014) and Kari Costanza, Rwanda: 20 Years Later (WorldVision Magazine, 2014)
Tim Townsend, Mission at Nuremburg: An Army Chaplain and the Trial of the Nazis (Religion and Politics, Apr 23, 2014)
Al Araby, Christian Palestinians Reject Calls to Join Israeli Army (Middle East Monitor, Apr 25, 2014)
Joanna Moorhead, Conscientious Objectors: Men Who Fought a Different Battle (The Guardian, Apr 25, 2014)
Timothy C. Morgan, China Frees Gao Zhisheng: Top 10 Lawyer Now Country's Persecuted Conscience (Christianity Today, Aug 7, 2014)
Yohanna Katanacho, A Palestinian Baptist in the Bombarded Gaza Shares His Thoughts and Prayer Requests (Come and See: a Christian website from Nazareth, Jul 12, 2014)
Jack Jenkins, Why Christians Are Helping Lead Hong Kong's Pro-Democracy Movement (Think Progress, Oct 12, 2014)
Matthew Bell, Christian Take a Prominent Role in Hong Kong Protests (PRI, Oct 12, 2014)
William Barber, A Moral Monday Letter to Ferguson (Red Letter Christians blog, Oct 13, 2014)
Ian Johnson, China's Unstoppable Lawyers: An Interview with Teng Biao (New York Review of Books, Oct 19, 2014)
Michael Bordeaux, Father Gleb Yakunin Obituary (The Guardian, Dec 30, 2014) an Eastern Orthodox example of human rights activism
Melanie Kirkpatrick, Chen Guangcheng, the Voice of China's Voiceless The 'Blind Lawyer' Recounts His Fight Against Communism's Corruptions (Christianity Today, Mar 20, 2015)
Pascal Emmanuel Gobry, How Christianity Invented Children (The Week, Apr 23, 2015)
Matthew Namee, Ecumenical Patriarch Opposes Slavery in 1862 (Orthodox History, Apr 27, 2015)
Rebecca Onion, Rules of Business Ethics for Early 19th Century Christian Merchants (Slate, Apr 29, 2015)
Princeton University, Christianity in the Near East: Past, Present, and Future? (Arab Orthodoxy blog, May 15, 2015) especially Samir Khalil Samir, The Role of Christians Within the Arab-Islamic Society of the Middle East
Hanna Kozlowska, Pope Warns Churches to Take In Refugees - Or Else (Quartz, Sep 16, 2015)
Melody Wachsmuth, The Refugee Crisis Frontline: Croatia's Christians Lend a Hand (Christianity Today, Sep 22, 2015)
Associated Press, United Methodists, Catholic Leaders Support Syrian Refugees (Kansas City Star, Nov 20, 2015)
Bishop Roy Sano, Amid Hysteria, a Call for Hospitality (United Methodist Church News, Nov 23, 2015) response to Roanoke, VA mayor David Bowers' citation of the internment of Japanese Americans as a positive national security precedent
Rod Dreher, Lessons from Europe's Decline (The American Conservative, Dec 23, 2015) and Christian movements
Carol Kuruvilla, Rapper Has Choice Words For Christians Who Don't Want Him To Talk About Race (Huffington Post, Jul 12, 2016) re: Lecrae
Jamelle Bouie, Bright Shining as the Sun: Infused with the Spirit of the Black Church, the Democrats Became the Party of Optimism (Slate, Jul 29, 2016)
The Guardian, Jane Addams: The Activist Who Set the Foundation for Modern Social Work (The Guardian, Oct 24, 2017) and Jane Addams (Wikipedia article)
Nicholas E. Denysenko, The Orthodox Church in Ukraine (Amazon book, 2018) a case study examination involving the challenge of plural national identities; important given Paul Goble, Jane Stalin Starved Populations to Death to Russify Ukraine, North Caucasus and Kazakhstan, Statistics Show (Euromaidan Press, Nov 27, 2016)
Alexandria Ocasio-Cortez, Catholic Faith and the Urgency of Criminal Justice Reform (America: The Jesuit Review, Jun 27, 2018)
Hunter Derensis, When The Great War Christmas Truce: 'They Were Positively Human' (The American Conservative, Dec 21, 2018) during WW1, the "soccer match between the trenches"
Scott McConnell, The Immigrants Challenging Europe's Code of Silence on Islam (The American Conservative, Jan 11, 2019) "They have been liberated by their ethnic backgrounds to speak more candidly than the vast majority of their countrymen"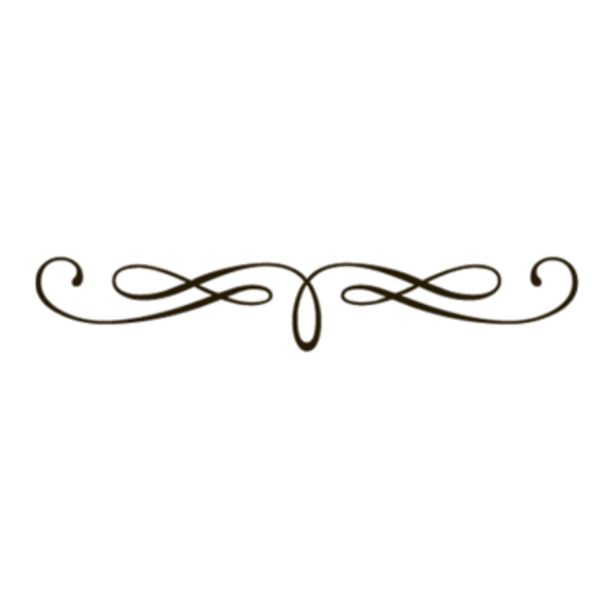 Helpful Resources on the Church Capitulating to Nation-States
resources related to why American white supremacy is a specifically Protestant heresy and problem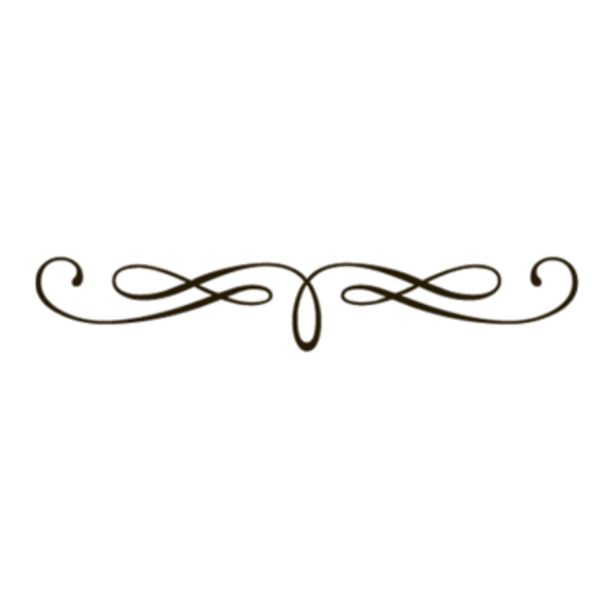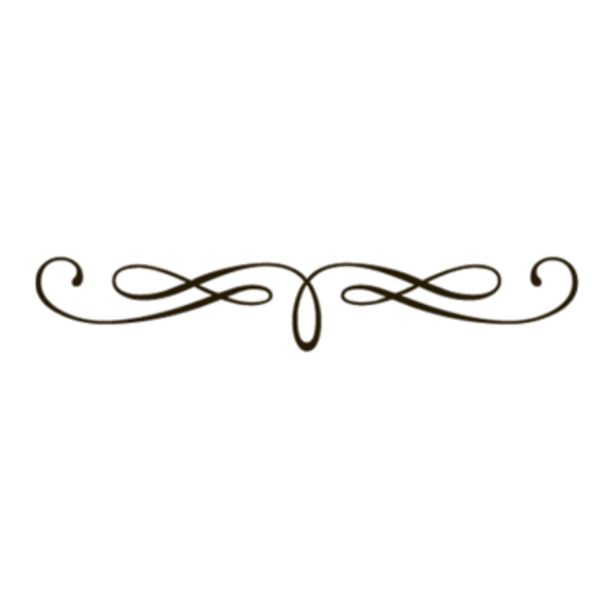 resources exploring the struggle of Palestinian Christians in the State of Israel. The Zionist interpretation of the State of Israel is itself a version of the ethno-state vision of the Enlightenment. Zionism is supported uncritically by many white American evangelicals because of poor exegesis of Scripture, guilt over American anti-Semitism, and syncretism with the ethno-nation-state of Enlightenment rationality.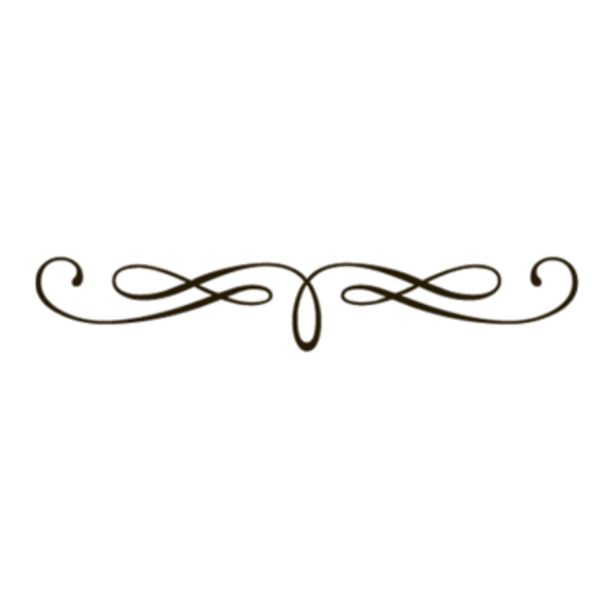 R. Kendall Soulen, The God of Israel and Christian Theology (Amazon book, 1996) a very important work exploring how early Christian apologetics and theology did not fully articulate the original New Testament anchoring of Jesus in his Jewish context and the thought forms of Hebrew biblical narrative. This resulted in a political situation under European Christendom which left the Jewish community vulnerable. The section on Kant and Schleiermacher as representatives of Christian Modernism which sought a "universal" grounding without reference to Judaism is especially relevant.
Gregory Paul, The Great Scandal: Christianity's Role in the Rise of the Nazis (Church and State, Oct 11, 2003) traces the Christian alliance with the Roman Empire into anti-semitism and the rise of German Aryan "Volkism" and the German equivalent of "manifest destiny" through the conquest of Lebensraum ("living space").
Paul Freston, Protestant Political Parties (Amazon book, 2004) an impressive global survey of how Protestants have expressed Christian faith (or not) in the political sphere
David Bentley Hart, Tolstoy and Dostoyevsky and Christ (First Things, Sep 14, 2009) mentions Dostoyevsky's belief in Russian blood and soil, an Eastern Christian crusade to retake Constantinople, and anti-Semitism as a semi-pagan belief
David Bentley Hart, The Violence of Christian History (video, Apr 8, 2011)
Admin, Ecumenical Patriarch Criticizes Nationalist Tendencies Within Eastern Orthodoxy (Pravmir, Apr 30, 2014)
Christian Science Monitor Editorial Board, One Moscow Voice for Healing in Ukraine (Christian Science Monitor, May 4, 2014)
Rod Dreher, Church to Orthodox Fascists: Repent! (The American Conservative, May 5, 2014)
Daniel McCarthy, Why Liberalism Means Empire (The American Conservative, Jul 16, 2014) regarding classical and secular liberalism, one wing of the Enlightenment, which challenges traditions and cultures without providing a substantive spiritual frame of reference to replace it; shows how Enlightenment liberalism is a thin parody of Christian missionary activity
Sergei Chapnin, A Church of Empire: Why the Russian Church Chose to Bless Empire (First Things, Nov 2015); see also Nicolai N. Petro, Russia's Orthodox Soft Power (Carnegie Council, Mar 23, 2015);
Pravoslavie, Has Post-Soviet Russia Really Morphed Into a Bulwark of Christian Morality? (Pravoslavie, Apr 28, 2015); Ryan P. Hunter, Analyzing the Transformation of Church-State Relations in Russia from 1987 to 2008 (blog, Dec 1, 2015)
Katherine Kelaidis, Why is the Church Silent About LGBT+ Violence in Russia? (Public Orthodoxy, Jan 9, 2017) should also be asked in the U.S. and other Christian-influenced nation-states
Stephen Turley, The Reawakening of Christian Civilization in Eastern Europe (The Imaginative Conservative, Jan 23, 2017) although I am concerned that it is not thorough ethically and politically
Adam Serwer, The Nationalist's Delusion (The Atlantic, Nov 20, 2017) a helpful, historically broad analysis of how racism manifests in politics
John C. Rao, The Luther and His Progeny: 500 Years of Protestantism & Its Consequences for Church, State, and Society (Amazon book, 2017) a collection of mainly Catholic authors critiquing the effects of the Protestant Reformation
Yoram Hazony, The Virtue of Nationalism (Amazon book, Sep 4, 2018) praises the heretical appropriation of the Old Testament national freedom motif by the English, Dutch, and Americans, without acknowledging how those empires violated biblical ethics from Mosaic Israel (which included welcoming of foreigners, fairly egalitarian distribution of land, restorative justice, and empowerment of women) from Jesus' mission (anti-territorialism, expansion of communal identity, principled multi-culturalism) and ethics of repentance (restitution in both Moses and Jesus) which would normally be applied to colonialist injustice. See review by Friedrich Hansen, Reflections on the Renaissance of Nationalism (Geopolitica, Sep 4, 2018) from a Russian-Eurasian geopolitical posture, which many Eastern Europeans support, and regular support for Hazony from The American Conservative.
Lawrence O'Donnell and Jon Meacham, President Donald Trump Has No Interest In 'Moral Leadership' (MSNBC, Oct 29, 2018) features the United Methodist minister who called Jeff Sessions to repent on immigration, quoting Matthew 25
Tom Porter, The Christian Right Is Looking to Putin's Russia to Save Christianity From the Godless West (Newsweek, Sep 15, 2018)
Catherine Osborn, How Bolsonaro's Christian Coalition Remains Precarious (Foreign Policy, Jan 1, 2019) "A loose alliance of Catholic and evangelical conservatives helped Brazil's new president to power. But their continued support is far from certain."
Eric Levitz, How American Exceptionalism Is a Dangerous Myth (NY Magazine, Jan 2, 2019) involving American foreign policy
Young Turks, Putin Spies Infiltrate Major Christian Organization (The Young Turks, Jan 11, 2019) involving "The Fellowship Foundation" aka "The Family" in Washington DC and the National Prayer Breakfast being a way to work around the State Department. This confirms my concern which I wrote about in my Reflection on the Presidential Election of 2016, in November 2016.
Trevor Noah, Is Rep. Steve King Racist? Enter Trevor Noah: Racism Detective (The Daily Show, Jan 15, 2019) an entertaining take on a serious issue: the monopolistic appropriation of Christianity (and other things) by whites in the name of "Western European culture"
Peter Beinart, Debunking the Myth that Anti-Zionism is Antisemitic (The Guardian, Mar 7, 2019) "All over the world, it is an alarming time to be Jewish – but conflating anti-Zionism with Jew-hatred is a tragic mistake"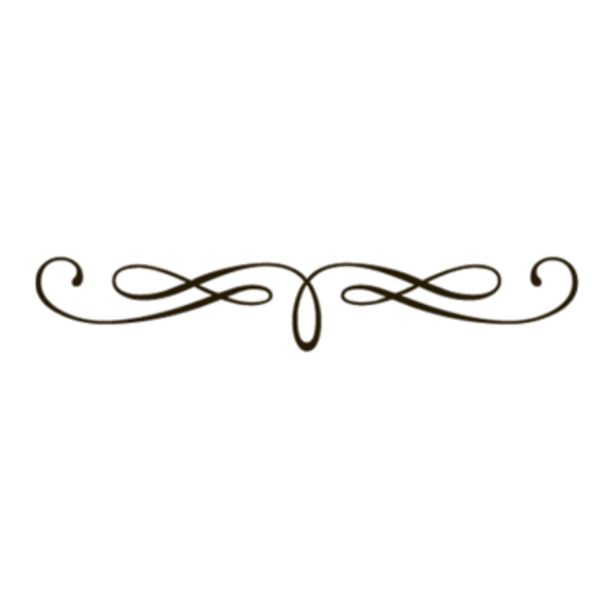 Part of the series: