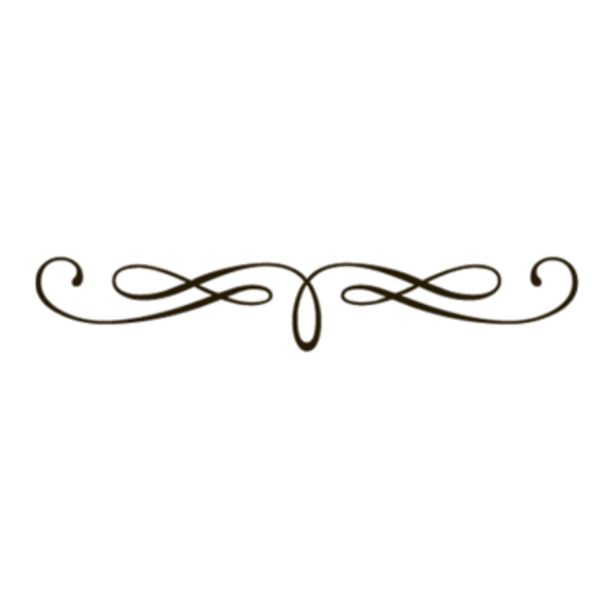 Southern, Iraq (Apr. 2, 2003) -- U.S. Army Sgt. Mark Phiffer stands guard duty near a burning oil well in the Rumaylah Oil Fields in Southern Iraq. Oil wells were set ablaze in the early stages of Operation Iraqi Freedom. Operation Iraqi Freedom was the multi-national coalition effort to eliminate supposed weapons of mass destruction and end the regime of Saddam Hussein. Photo credit: U.S. Navy Photographer's Mate 1st Class Arlo K. Abrahamson, Wikimedia Commons.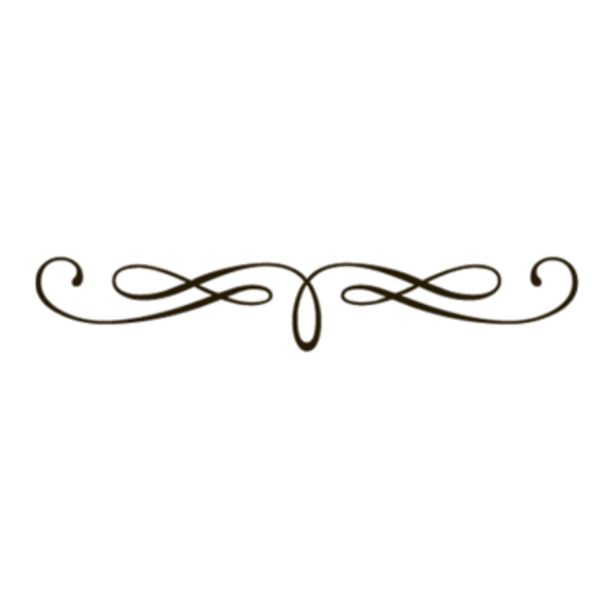 Helpful Resources on American Imperialism
Cambridge Institute on Religion and International Studies (website)
Breaking the Silence (website) from Israeli soldiers about treatment of Palestinians
John Lewis Gaddis, Strategies of Containment: A Critical Appraisal of American National Security Policy During the Cold War (1981, 2005)
Mireya Navarro, Guatemala Army Waged 'Genocide,' New Report Finds (NY Times, Feb 26, 1999) "A truth commission report made public today concluded that the United States gave money and training to a Guatemalan military that committed ''acts of genocide'' against the Mayans during the most brutal armed conflict in Central America, Guatemala's 36-year civil war."
Michael T. Klare, Resource Wars: The New Landscape of Global Conflict (2002)
Robert D. Kaplan, Warrior Politics: Why Leadership Demands a Pagan Ethos (book, Jan 2003)
Noam Chomsky, Hegemony or Survival: America's Quest for Global Dominance (2004)
Amy Chua, World on Fire: How Exporting Free Market Democracy Breeds Ethnic Hatred and Global Instability (2004)
Michael T. Klare, Rising Powers, Shrinking Planet: The New Geopolitcs of Energy (2008)
Noam Chomsky, The U.S. Role in Haiti Destruction (2010)
Michael T. Klare, The Race for What's Left: The Global Scramble for the World's Last Resources (2012)
Howard Zinn, A Just Cause, Not a Just War (The Progressive, Dec 2001)
Michael Hudson, America's Monetary Imperialism (Global Dialogue, Winter/Spring 2003)
Noam Chomsky, When Elites Fail and What We Should Do About It (youtube video, 2009) from 45 min about the Vietnam War and U.S. policies of control in the Pacific
Noam Chomsky, The Economic Crisis, Warfare, and Social Change (youtube video, Mar 16, 2011)
Noam Chomsky and Glenn Greenwald, How the Law is Used to Destroy Equality and Protect the Powerful (CSpan video on youtube, Oct 29, 2011) especially at 29 min
Jane Mayer, The Predator War: What Are the Risks of the C.I.A.'s Covert Drone Program? (New Yorker Magazine, Oct 26, 2009)
Adam Hochschild, Haiti: The Aftershocks of History (NY Times, Dec 29, 2011)
Alan Dershowitz and Noam Chomsky, Debate About Israel (Harvard Institute of Politics youtube video, 2012)
Mark Mazzetti, America's Killing Machine (Economist, Apr 13, 2013) from his book The Way of the Knife: The CIA, a Secret Army, and a War at the Ends of the Earth
Raja Shehadeh, A World of False Frontiers (book review of Marcello Di Cintio, Walls: Travels Along the Barricades)
Jerome Roos, Financial Empire and the Global Debtors' Prison (Roar Magazine, May 6, 2013)
Ward Wilson, The Bomb Didn't Beat Japan... Stalin Did (Foreign Policy, May 30, 2013)
Franz Stasser, Border Security: US Rancher's Warning on Immigration Reform (BBC News, Jul 31, 2013)
Michael Todd, China Lost 14 Million People in World War II. Why Is This Forgotten? (Pacific Standard Magazine, Sep 17, 2013)
Jeff Faux, NAFTA at 20: State of the North American Worker (Foreign Policy in Focus, Dec 13, 2013)
Timothy C. Morgan, Why We're Losing the War on Poverty (Christianity Today, Jan 8, 2014): interview with Gary Haugen about the rule of law
Philip Giraldi, Recovering the Founders' Foreign Policy (The American Conservative, May 6, 2014)
Henry Giroux, Noam Chomsky and the Public Intellectual in Turbulent Times (Truthout May 12, 2014)
Paul Jay, Global Capitalism, the US Empire, and Russian Nationalism (Truthout, May 12, 2014)
Jon Letman, The Militarized Pacific: An Anniversary Without End (Truthout, May 14, 2014)
Beth Parry, To Understand What Life Is Really Like in Israel and Palestine, Follow This Chart (PolicyMic, May 15, 2014)
Noam Chomsky, America's Real Foreign Policy (TomDispatch, Jul 1, 2014), along with this response to a reporter (video, Jun 8, 2008)
Anand Gopal, The US Government Never Understood Afghanistan and Still Doesn't (Truth-out, Sep 18, 2014)
Michael T. Clare, Obama's New Oil Wars (Huffington Post, Oct 9, 2014)
William Rivers Pitt, George W. Bush: The Gift That Keeps on Giving (Truth-out, Oct 18, 2014)
Jordan Michael Smith, Vote All You Want. The Secret Government Won't Change. (Boston Globe, Oct 19, 2014)
Erica Chenowith, Nonviolent Conflicts in 2014 You May Have Missed Because They Were Not Violent (Political Violence at a Glance blog, Dec 31, 2014)
Jon Basil Utley, Libertarians and Putin's Catastrophic Corruption (The American Conservative, Jan 2, 2015)
Nick Turse, The Golden Age of Black Ops (Huffington Post, Jan 20, 2015)
Frank Bruni, Christians Loving Jews: Benjamin Netanyahu, John Boehner, and America's Evangelicals (NY Times, May 7, 2015)
Nicholas Kristof, Smart Girls vs. Bombs (NY Times, Apr 11, 2015)
Stephen Kinzer, The World of Threats to the U.S. is an Illusion (Boston Globe, Apr 12, 2015)
William Anthony Hay, The Debtor's Road to Peace and Prosperity (The American Conservative, May 19, 2015) a book review of Jennifer Siegel, For Peace and Money: French and British Finance in the Service of Tsars and Commissars (Amazon book, 2014)
Sam Harris & Noam Chomsky Email Exchange (Young Turks video, May 14, 2015) see 8:43 mark for Sam Harris' cultural imperialism
Seumas Milne, Now the Truth Emerges: How the US Fueled the Rise of Isis in Syria and Iraq (Guardian, Jun 3, 2015)
Anita Isaacs, America's Second Chance in Guatemala (NY Times, Jun 22, 2015)
Peter Beinhart, Why the Iran Deal Makes Obama's Critics So Angry (The Atlantic, Jul 14, 2015)
Scott McConnell, Why Is Washington Addicted to War? (The American Conservative, Jul 15, 2015)
Elizabeth Parker, How the Hell Does ISIS Get All Those Tanks, Weapons, and Shiny New Toyota Trucks? (Reverbpress, Oct 8, 2015)
Economist, Yearning to Be Free (Economist, Oct 17, 2015) about the history of refugee resettlement in the U.S.
David Vine, 'My Body Was Not Mine, But the U.S. Military's' (Politico, Nov 1, 2015) inside the disturbing sex industry thriving around America's bases
David Stockman, How Islamic Extremism Was Born - When the Warfare States of the West Revived Jihad to Fight Godless Communism (David Stockman's Contra Corner, Nov 18, 2015)
Kamel Daoud, Saudi Arabia, and ISIS That Has Made It (NY Times, Nov 20, 2015)
German Lopez, Obama is Right: ISIS Really Does Want U.S. Boots on the Ground. Here's How We Know (Vox, Dec 6, 2015)
Natalie Miller, Will Washington Greenlight Another Coup in Haiti? (Foreign Policy in Focus, Dec 8, 2015)
Andrew O'Hehir, Oil, Money, Politics, and Evil: Our Leading Middle East Ally is the Worst Country Imaginable (Salon, Jan 9, 2016) re: Saudi Arabia
Mike Lofgren, Hubris Takes Them All Down: This is Why Every President Makes the Same Dumb Mistakes (Salon, Jan 10, 2016) citing also the anti-intellectual Christian reactions
Steve Benen, On Iran, Reagan Is the Wrong Example to Follow (MSNBC, Jan 18, 2016)
Lara Friedman, Israel's Unsung Protector: Obama (NY Times, Apr 10, 2016)
Jeffrey Goldberg, The Obama Doctrine (The Atlantic, Apr 2016)
NY Times Editorial Board, The World Reaps What the Saudis Sow (NY Times, May 27, 2016)
Josh Marshall, Trump & Putin. Yes, It's Really a Thing (Talking Points Memo, Jul 25, 2016) on Trump's indebtedness to Russian financiers close to Putin
Josh Gerstein, Obama Releases Drone Strike 'Playbook' (Politico, Aug 6, 2016)
Emma Green, Why Does the US Give So Much Money to Israel? (The Atlantic, Sep 15, 2016)
Daniel Larison, Rules for Military Intervention (The American Conservative, Sep 20, 2016)
Matt Purple, Rand Paul is Right: The US Must Stop Arming Saudi Arabia (Rare, Sep 22, 2016)
Charles Krauthammer, The Stillborn Legacy of Barack Obama (National Review, Oct 6, 2016) a hawkish critique on Syria and Russia
Ninaj Raoul, Bill Clinton's Trade Policies Destroyed Haitian Rice Farming, Now Haiti Faces Post-Hurricane Famine (Democracy Now, Oct 11, 2016)
Bob Woodward, Trump Is About To Learn All Of 'Our Deep Secrets' (World, Washington Post, Nov 13, 2016)
Nina Agrawal, The U.S. Is No Stranger to Interfering in the Elections of Other Countries (Los Angeles Times, Dec 21, 2016)
Zaid Jilani, Obama Allows Toothless UN Resolution Against Israeli Settlements to Pass (The Intercept, Dec 23, 2016)
Glenn Greenwald, Obama Killed a 16-Year-Old American in Yemen. Trump Just Killed His 8-Year-Old Sister. (The Intercept, Jan 30, 2017)
Pankaj Ghemawat and Steven A. Altman, Is America Enriching the World at Its Own Expense? That's Globaloney. The World is Far Less Globalized Than People Tend to Think (Washington Post, Feb 3, 2017)
Belen Fernandez, Power for Capital's Sake (Jacobin Magazine, May 26, 2017) 1984 Kissinger Commission shows that American intervention is a bipartisan project
Jon Schwarz, We Need Memorial Day to Obscure the Unbearable Truth About War (The Intercept, May 29, 2017) war is not simply between societies, but within a war within societies
Jeremy Scahill, Donald Trump and the Coming Fall of the American Empire (The Intercept, Jul 22, 2017) CIA activities abroad
Vincent Bevins, What the United States Did in Indonesia (The Atlantic, Oct 20, 2017) A trove of recently released documents confirms that Washington's role in the country's 1965 massacre was part of a bigger Cold War strategy.
Daniel Lazare, How U.S.-Saudi Marriage Gave Birth to Jihad (The American Conservative, Nov 2, 2017)
Gregory Shupak, Media Erase US Role in Syria's Misery, Call for US to Inflict More Misery (FAIR, Mar 7, 2018)
David Frum, Trump's Reckoning Arrives (The Atlantic, May 24, 2018)
Todd Tucker, How Mexico Could Force America's Hand on Immigrants (Politico, Jun 22, 2018) through the Organization of American States (OAS), remarkably and ironically
Stephen M. Walt, It Still Doesn't Get Worse Than Afghanistan (Foreign Policy, Jul 9, 2018)
Krishnadev Calamur, The UN Human Rights Council Is a Deeply Flawed Body (The Atlantic, Jun 20, 2018) subtitled, "The U.S., which withdrew from the organization Tuesday, had sought to reform it" - true enough given that Saudi Arabia is on the council to investigate Israel-Palestine; but the US itself? See Lauren Wolfe, Trump's Insidious Reason for Leaving the UN Human Rights Council (The Atlantic, Jun 20, 2018)
Daniel Larison, The Trump Administration's Cruel Collective Punishment of the Iranian People (The American Conservative, Aug 30, 2018)
Vox, How the Saudis Ended Up With So Many American Weapons (Vox, Dec 14, 2018) a ten minute video
Eric Levitz, How American Exceptionalism Is a Dangerous Myth (NY Magazine, Jan 2, 2019) involving American foreign policy
Alex Emmons, See No Evil: Pentagon Issues Blanket Denial That It Knows Anything About Detainee Abuse in Yemen (The Intercept, Jan 7, 2019)
Emma Vigeland, Alexandria Ocasio-Cortes Was Right About Puerto Rico (Rebel HQ, Mar 12, 2019)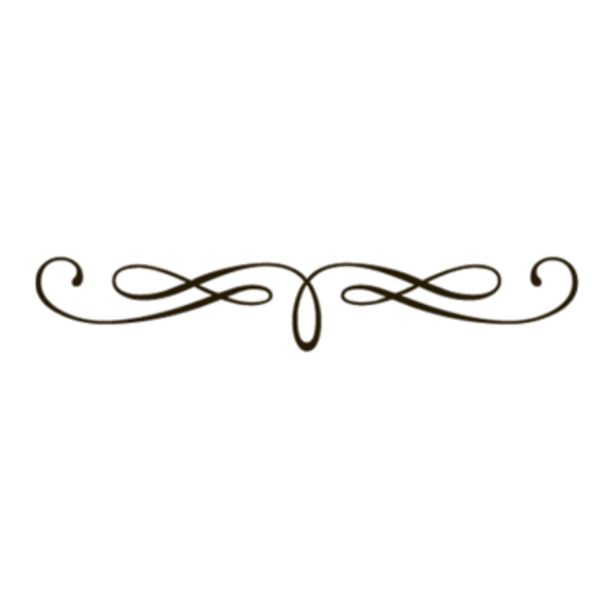 Part of the series: