Photo credit: Unknown, Creative Commons Zero.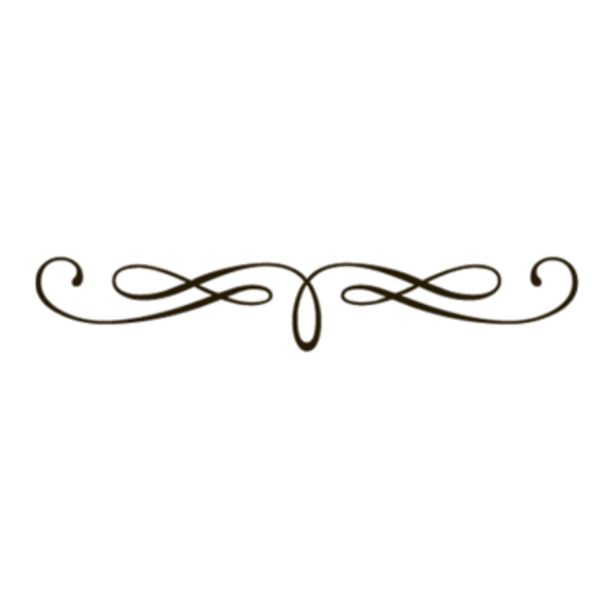 Helpful Resources on Corporate Law
Wikipedia, Santa Clara County v. Southern Pacific Railroad Co. (Wikipedia) the 1886 Supreme Court case that counted corporations as "persons" under the Fourteenth Amendment
Wikipedia, First National Bank of Boston v. Bellotti (Wikipedia) the 1978 Supreme Court case that first gave corporations the First Amendment right to spend money in politics
The Corporation, a documentary about the history of corporations and the problems we have with them
Why We Fight, a documentary about the corrupting ties between the U.S. military and corporations
Center for Economic and Policy Research (CEPR) website
Boyd Hilton, Age of Atonement: The Influence of Evangelicalism on Social and Economic Thought, 1785-1865 (Amazon book, Jan 30, 1992) invaluable for a history of how British evangelicals opposed "limited liability" on the grounds that it was not full responsibility
Rachel Maizes, Limited Liability Companies - A Critique (St. John's Law Review, Summer 1996)
The Economist, The Key to Industrial Capitalism: Limited Liability (Economist, Dec 23, 1999) an excellent summary (pdf format)
Philip Mattera, The Buck Doesn't Stop Here: The Spread of Limited Liability Companies (Corporate Research Project, Sep 2002)
Dan Plesch and Stephanie Blankenburg, Corporate Rights and Responsibilities: Restoring Legal Accountability (paper, 2007)
Larry Elliot, Plc: Prerogative of the Unaccountable Few: Adam Smith Argued for Free Trade and Self-Interest, But Not This Kind of Capitalism (The Guardian, Jul 8, 2007)
Dan Plesch and Stephanie Blankenburg, How to Make Corporations Accountable (pamphlet, Jul 2008)
David Harvey, The Crises of Capitalism: "Capitalism Never Solves Its Crises; It Moves Them Around Geographically" (video, Apr 26, 2010)
Marie-Laure Djelic, When Limited Liability Was (Still) An Issue - Conflicting Mobilizations in Nineteenth Century England (paper, May 2010)
Cambridge Journal of Economics, Corporate Accountability and Legal Liability: On the Future of Corporate Capitalism (Cambridge Journal of Economics, Sep 2010)
Stephanie Blankenburg, Dan Plesch, and Frank Wilkinson, Limited Liability and the Modern Corporation in Theory and in Practice (Cambridge Journal of Economics, Sep 2010)
Thom Hartmann & Sam Sacks, A Wall Between Corporation and State (Truthout, Nov 15, 2012)
David J. Davis, Adam Smith, Communitarian (The American Conservative, Dec 19, 2013), a book review of Jack Russell Weinstein's book Adam Smith's Pluralism: Rationality, Education, and the Moral Sentiments (Amazon book, Sep 24, 2013)
Alana Semuels, Getting Rid of Bosses (The Atlantic, Jul 8, 2015) about worker cooperatives
Naomi Lamoreaux & William Novak, Getting the History Right: Tracking the Real History of Corporate Rights in American Constitutional Thought (Slate, Mar 24, 2014)
Patrick Deneen, Even if Hobby Lobby Wins, We Lose (The American Conservative, Mar 25, 2014)
John Oliver, Hobby Lobby (Last Week Tonight, Jun 30, 2014)
Chris Faraone, The Last Stand for the Middle Class is Taking Place in a Parking Lot in Massachusetts (Esquire, Jul 29, 2014)
Shirley Leung, To Understand the Market Basket Feud, Head to Lowell (Boston Globe, Jul 31, 2014)
Adrian Parr, The Wrath of Capital: Neoliberalism and Climate Change Politics (Amazon book, Sep 9, 2014)
Religion & Ethics News Weekly, B Corp Business Ethics (WGBH, Oct 31, 2014)
Alana Semuels, Getting Rid of Bosses (The Atlantic, Jul 8, 2015) about worker cooperatives
Juan Francisco Salazar, Buen Vivir: South America's Rethinking of the Future We Want (The Conversation, Jul 23, 2015) and Richard Fatheruer, Buen Vivir (Heinrich Boll Foundation, 2011) about Bolivia's Constitution giving rights to land
Dartagnan, Raped, Literally, by the Sharing Economy (Daily Kos, Aug 15, 2015)
Christopher Wright, Daniel Nyberg, Climate Change, Capitalism, and Corporations: Processes of Creative Self-Destruction (Google book, Sep 30, 2015)
Kristin Toussaint, A Boston Pizza Place Is Trying Something Unusual. Here's How It Can Change Employees' Lives (Boston Globe, Oct 22, 2015)
Harold Meyerson, What CEO's Do For a Living (Prospect, Jan 28, 2016)
Michael Hobbes, The Untouchables: Why It's Getting Harder to Stop Multinational Corporations (Foreign Policy, Apr 11, 2016)
Greg Ip, The Case for Free Trade is Weaker Than You Think (WSJ, Apr 11, 2016)
Nicholas Kristof, The Real Welfare Cheats (NY Times, Apr 14, 2016)
Paul Krugman, Robber Baron Recessions (NY Times, Apr 18, 2016)
Brian S. Feldman, How America's Coastal Cities Left the Heartland Behind (The Atlantic, Apr 18, 2016) about regulatory policy and banks
Paul Krugman, It Takes a Policy (NY Times, May 16, 2016) on policy priorities and spending (of all sorts) for children
Christopher Helman, What America's 25 Most Profitable Companies Pay in Taxes (Forbes, Jul 4, 2016)
Paul Barrett, Why White Collar Crime Is Here to Stay (Bloomberg Business, Aug 2, 2016) largely about corporate limited liability
John Carreyrou, Theranos Whistleblower Shook the Company—And His Family (WSJ, Nov 16, 2016)
Alana Semuels, Can America's Companies Survive America's Most Aggressive Investors? (The Atlantic, Nov 18, 2016)
Gillian B. White, How American Business Got So Big (The Atlantic, Nov 18, 2016) the return of antitrust regulation
Gretchen Morgenson, Portland Adopts Surcharge on CEO Pay in Move vs. Income Inequality (NY Times, Dec 7, 2016)
Taboo, Is History's Most Ruthless Company the Future of Business? (Slate, Dec 2016) and So Reviled: Plots of Revenge and Rebellion (Slate, Dec 2016)
Kevin Young, Tarun Banerjee, & Michael Schwartz, When Capitalists Go on Strike (Jacobin Magazine, Feb 3, 2017) not just "money in politics" — capitalists get what they want through structural power over the economy
Michael Grabell, Sold for Parts (ProPublica, May 1, 2017) re: Case Farms' use and abuse of immigrant labor
Jerry Useem, How Online Shopping Makes Fools of Us All (The Atlantic, May 2017) re: price setting
Mihir A. Desai, Capitalism the Apple Way vs. Capitalism the Google Way (The Atlantic, Jul 10, 2017)
Jared Bernstein, Democrats Say They Want to Go After Monopoly Power. Here's Why That's a Great Idea (Washington Post, Jul 27, 2017)
Brian Beutler, How Democrats Can Wage War on Monopolies—and Win (The New Republic, Sep 16, 2017) anti-trust law, Elizabeth Warren's CFPB
Jessica Kwong, Ivanka Trump Diamonds Embroiled in Alleged Money-Laundering Scheme: Report (Newsweek, Dec 22, 2017)
Felix Salmon, In Europe, They Actually Fine and Jail Misbehaving CEOs. Why Can't We? (Slate, May 11, 2018)
Emily Stewart, Harley-Davidson Took Its Tax Cut, Closed a Factory, and Rewarded Shareholders (Vox, May 22, 2018) and Emily Stewart, Walmart is Paying $20 Billion to Shareholders. With That Money, It Could Boost Hourly Wages to Over $15 (Vox, May 25, 2018) and Noel Randewich, S&P 500 Companies Have Returned $1 Trillion to Shareholders in Tax-Cut Surge (Business Insider, May 26, 2018) and Branko Marcetic, Here's How Much Money America's Biggest Corporations Have Stolen From Their Own Workers (Jacobin Magazine, Jun 2018)
Julia Carrie Wong, Tesla Workers Say They Pay the Price for Elon Musk's Big Promises (The Guardian, Jun 14, 2018)
Eric Sherman, How Many Workers Must Live In Poverty For McDonald's CEO To Make $21.8 Million? (Forbes, Jul 12, 2018)
Public Citizen, Penalties for Corporate Violations Plummet by Double Digits Under Trump (Public Citizen, Jul 25, 2018) and full report by Rick Claypool, Taylor Lincoln, Michael Tanglis and Alan Zibel, Corporate Impunity: "Tough on Crime" Trump Is Weak on Corporate Crime and Wrongdoing (Public Citizen, Jul 2018) and summary by Rick Claypool, 'Law and Order' Trump Is Soft on Corporate Crime and Wrongdoing (Corporate Presidency, Jul 2018)
Janine Jackson, There's an Alternative to the Hierarchical, Top-Down Capitalist Corporation (FAIR, Aug 15, 2018)
Franklin Foer, Elizabeth Warren's Theory of Capitalism (The Atlantic, Aug 28, 2018)
Doug Bandow, Corporate Welfare Lives On and On (The American Conservative, Aug 29, 2018)
Hasan Minhaj, Amazon (Patriot Act, Nov 4, 2018) explores predatory pricing, antitrust law, and the dangers of big companies
Jim Tankersley, Amazon's New York Home Qualifies as 'Distressed' Under Federal Tax Law (NY Times, Nov 14, 2018)
Rodney Foxworth, Do Good by Giving Up More: A Vision of Restorative Investing (Medium, Nov 26, 2018) "We live in an urgent time: duopolies and monopolies greatly suffocate the growth of small, local businesses; tax policy overwhelmingly favors the wealthy; corporate subsidies remain a lynchpin in economic development efforts; and the racial wealth gap continues to grow exponentially. Systems changing ideas and beliefs are needed to confront today's economic challenges."
David Doel, Fox Host Fears A Socialist Will Win Following GM Layoffs (The Rational National, Nov 27, 2018) corporations use workers as hostages to get government benefits
David Leonhardt, American Capitalism Isn't Working (NY Times, Dec 2, 2018) "Not so long ago, corporate leaders understood they had a stake in the country's prosperity"
Jordan Heller, One Of America's Poorest Cities Has A Radical Plan To Remake Itself (Huffington Post, Nov 27, 2018) features employee-owned corporations, green jobs, in Cleveland OH
Christopher Ingraham, Politicians Have Caused a Pay 'Collapse' for the Bottom 90% of Workers, Researchers Say (Washington Post, Dec 17, 2018) "While many economists pin much of the blame for wage stagnation on impersonal market forces, such as free trade and technological change, EPI's Josh Bivens and Heidi Shierholz contend that specific policy decisions — including efforts to weaken unions, the decay of the minimum wage and monetary policy that prioritizes low inflation over full employment — are responsible for tilting the balance of power away from workers and toward their employers."
Rachel M. Cohen, Could Expanding Employee Ownership Be the Next Big Economic Policy? (The Intercept, Dec 26, 2018) discusses actual legislation by Bernie Sanders (I-VT) and Kirsten Gillibrand (D-NY)
Peter Whorisky, One As a Grocery Chain is Dismantled, Investors Recover Their Money. Worker Pensions Are Short Millions. (Washington Post, Dec 28, 2018) demonstrates how financial obligations are structured
Christopher Ingraham, Companies' Pursuit of High Profits is Making the Rich Richer at Everyone Else's Expense, According to New Research (Washington Post, Dec 31, 2018) "In 2016, U.S. companies' pursuit of bigger profits through higher prices transferred three percentage points of national income from the pockets of low-income and middle-class families to the wealthy, according to new research on market concentration and inequality. The study, forthcoming in the Oxford Review of Economic Policy, examines how growing corporate power, particularly in industries dominated by shrinking numbers of huge companies, effectively "transfer[s] resources from low-income families to high-income families."
Steven K. Vogel, Elizabeth Warren Wants to Stop Inequality Before It Starts (NY Times, Jan 3, 2019) on employee ownership in corporate equity; limitations on executives; etc.
Jonathan Tepper, The Conservative Case for Antitrust (The American Conservative, Jan 28, 2019) "This is American tradition: supporting capitalism with free and competitive markets over monopolies and concentrated wealth"
Brad Plumer and Blacki Migiozzi, How to Cut U.S. Emissions Faster? Do What These Countries Are Doing. (NY Times, Feb 13, 2019)
Hasan Minhaj, Drug Pricing (Patriot Act, Feb 17, 2019) features epi-pens and insulin, patent law and PBM's
Samantha Bee, The Sackler Family, Purdue Pharma, and the Opioid Crisis (Full Frontal, Mar 6, 2019) not Bee's original title, but a good expose of the health care industry, flaws in corporate law, and liability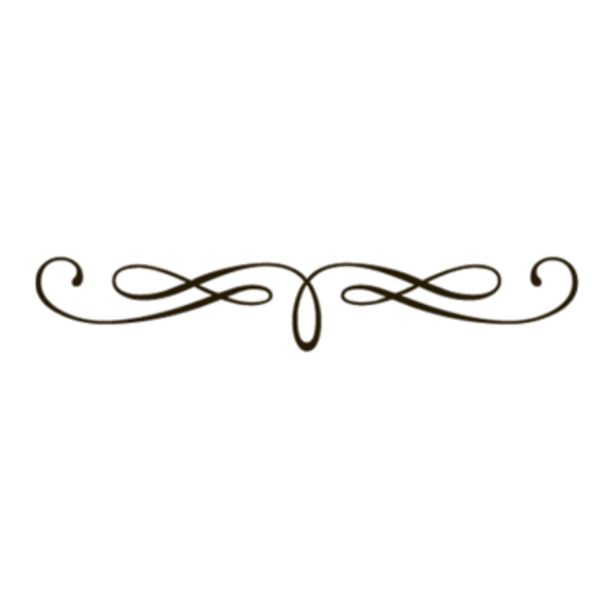 Part of the series: