Photo credit: Kalhh, Creative Commons Zero.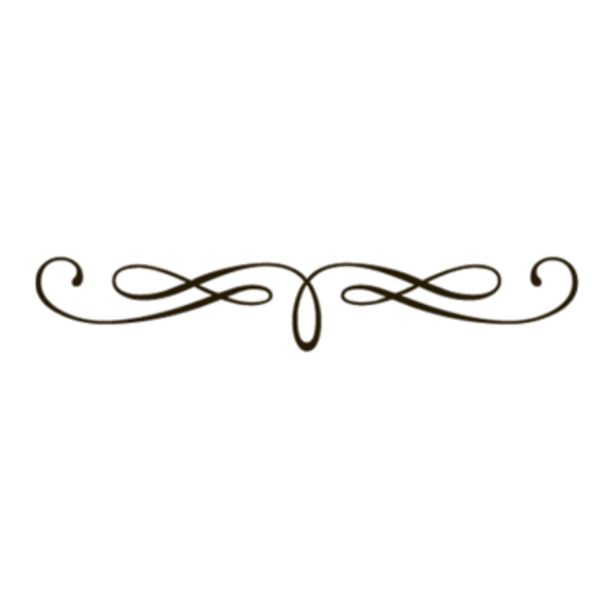 Helpful Resources on Gun Rights and Responsibilities
Gun Violence Archive (website)
Adam Winkler, The Secret History of Guns (The Atlantic, Sep 2011)
Max Fisher, A Land Without Guns: How Japan Has Virtually Eliminated Shooting Deaths (The Atlantic, Jul 23, 2012)
Helena Bachmann, The Swiss Difference: A Gun Culture That Works (Geneva Dec 20, 2012)
James Fallows, Back to Guns: Kant vs. Saint Augustine (The Atlantic, Jan 4, 2013)
Thom Hartmann, The Second Amendment Was Ratified to Preserve Slavery (TruthOut, Jan 15, 2013) although partially rebutted by Paul Finkelman, The Second Amendment Passed to Protect Slavery? No! (The Root, Jan 21, 2013) although the underlying work Hartmann relies on is Sally E. Hadden, The Slave Patrols: Law and Violence in Virginia and the Carolinas (Amazon book, 2001) who identifies slave patrols as at least significantly overlapping with State militias.
Dave Gilson, 10 Myths About Guns (Mother Jones, Jan 31, 2013)
Anthony Faiola, UK Gun Control Offers Model for US (Boston Globe, Feb 17, 2013)
BBC News, Why is Violent Crime So Rare in Iceland? (BBC News, May 16, 2013)
Jason Clayworth, Iowa Grants Gun Permits to the Blind (USA Today, Sep 8, 2013)
John Paul Stevens, The Five Extra Words That Can Fix the Second Amendment (Washington Post, Apr 11, 2014)
Shadee Ashtari, Dealer Backs Down on Plan to Sell Smart Guns After Pro-Gun Activists Threaten to Kill Him (Huffington Post, May 2, 2014)
David Moye, Sandy Hook 'Truther' Tells Victim's Mother Her Daughter Never Existed (Huffington Post, May 14, 2014)
Michael Waldman, How the NRA Rewrote the Second Amendment (Politico, May 19, 2014)
Adam Gopnik, Christopher Michael-Martinez's Father Gets It Right (The New Yorker, May 25, 2014)
Mark Joseph Stern, The Bloodshed State: Doctors in Florida Cannot Legally Protect Children from Guns (Slate, Jul 28, 2014)
Cliff Schecter, Why Isn't the NRA Defending Ferguson's Blacks? (Daily Beast, Aug 19, 2014)
Sheila V. Kumar, Accidental Fatal Shooting of Gun Instructor by 9-Year-Old Girl Sparks New Debate (Wall Street Journal, Aug 27, 2014)
Heather Digby Parton, Gun Nuts' Vile Muslim Test: Why Open Carry Activists Don't Want to Extend the Right to Everyone (Salon, Dec 19, 2014)
Shaun King, 62-year-old Black Grandfather Choked and Held Down by Three White Men Who See His Legal Firearm (Daily Kos, Jan 22, 2015)
Judd Birdsall, An American Tribute to British Gun Policy (Huffington Post UK, May 10, 2015)
Christopher Ingraham, You Have to See How Many More People Are Killed by Guns in America to Actually Believe It (Washington Post, Jun 18, 2015)
Jeff Guo, The Legal Loophole That Allowed Dylann Roof to Get a Gun (Washington Post, Jun 18, 2015)
Christopher Ingraham, An NRA Board Member Blamed the Pastor Killed in Charleston for the Deaths of Members (Washington Post, Jun 19, 2015)
Laura Smith-Spark, This is What Happened When Australia Introduced Tight Gun Controls (CNN, Jun 19, 2015)
Ana Swanson, An Australian Comic on What U.S. Gun Laws Looks Like to the Rest of the World (Washington Post, Jun 19, 2015)
Tom Englehart, America Is Terrorizing Itself: Dylann Roof, James Holmes and the Violent Epidemic We (Still) Won't Acknowledge (Salon, Jun 23, 2015)
Eric Boehlert, Fox News' Denial is Pathological: Race, Guns and the Lies the Network Tells Itself (Salon, Jun 23, 2015)
Hunter Roosevelt, 12 Times Mass Shootings Were Stopped by Good Guys With Guns (Controversial Times, Jun 23, 2015) although #1, 2, 3, 4 and others were already critiqued as typically misreported by Mark Follman, Do Armed Civilians Stop Mass Shooters? Actually, No. (Mother Jones, Dec 19, 2012)
Randa Morris, New Harvard Study Obliterates Every Single NRA Lie About Guns (Addicting Info, Jul 13, 2015) has a helpful video
Evan Delifilippis and Devin Hughes, Gunfight or Flee: New Study Finds No Advantages to Using a Firearm in Self-Defense Situations (The Trace, Jul 14, 2015)research provides the latest evidence debunking the myth of defensive gun use
Tim Murphy, One City Tried Something Radical to Stop Gun Violence. This Report Suggests It's Working. From 45 homicides to 11 in seven years. (Mother Jones, Jul 27, 2015)
Erin Schumaker, This One Thing Could Keep Cops From Being Shot on the Job (Huffington Post, Aug 14, 2015)
David Ferguson, Good Guy With a Gun Shoots Carjacking Victim in the Head - Then Runs Away (Raw Story, Sep 27, 2015)
Peter Aldous, Here's What Really Reduces Gun Violence (Buzzfeed News, Oct 2, 2015)
Joshua Holland, Tactical Experts Destroy the NRA's Heroic Gunslinger Fantasy (The Nation, Oct 5, 2015)
Michael E. Miller, "Worst Nightmare": Woman With Concealed Gun Permit Shoots at Fleeing Shoplifter Outside Home Depot (Washington Post, Oct 8, 2015)
HNGN, Harvard Gun Study: The More Guns, The Less Criminal Activity (HNGN, Oct 20, 2015) a study cited by pro-gun advocates, example of correlation but not causation
John Prager, "Good Guy with a Gun" Shoots 4 Year Old Dead in Road Rage Murder (Occupy Democrats, Oct 21, 2015)
Secular Talk, Pro-Life Evangelical Pastor Pushes for Gun Control (youtube video, Oct 24, 2015)
Mark Gomez, San Jose: Boy, 9, Shot While in Bed After Upstairs Neighbor Shoots Himself in Foot (SJ Mercury News, Oct 28, 2015)
Abigail E. Disney and Kathleen Hughes, Would Jesus Wear a Sidearm? (NY Times, Oct 30, 2015)
Adelle M. Banks, Anti-Abortion Activist Rob Schenck Now Opposed to Christians Owning Guns (Sojourners, Oct 30, 2015)
Jesse Paul, Colorado Springs Gunman, Victims ID'd; Police Quickly Confronted, Shot Suspect (Denver Post, Nov 2, 2015)
Tom McKay, This Is How Chicago Gets Flooded With Illegal Guns (Mic, Nov 3, 2015)
Elisabeth Parker, Toddlers Shot More People In US Than Islamic Terrorists In 2015: 20 Senators Want To Know Why (Reverb Press, Nov 20, 2015)
Kashana Cauley, A Black Woman Walks Into a Gun Show (Buzzfeed, Nov 30, 2015)
Zack Beauchamp, Guns Killed More Americans in 12 Years than AIDS, War, and Illegal Drug Overdoses Combined (Vox, Dec 2, 2015)
Megan Hickey, et.al., Here's a Map of All the Mass Shootings in 2015 (PBS, Dec 2, 2015)
Elisabeth Parker, The NRA Gave These 9 Senators Over $22 Million To Vote Down Gun Laws (ReverbPress, Dec 6, 2015)
John Piper, Why I Disagree with Jerry Falwell, Jr. on Christians and Guns (Washington Post, Dec 23, 2015) though Doug Wilson, John Piper and Guns (Blog and Mablog, Dec 23, 2015) rebuts, to which Benjamin Corey, Why Exodus 22:2 Doesn't Work To Justify Armed Self-Defense (Patheos, Jan 15, 2016) replies
Nick Wing, Here's How The Nation Responded When A Black Militia Group Occupied A Government Building (Huffington Post, Jan 6, 2016)
Mark Follman, 7 Myths About Gun Violence in America, Debunked (Mother Jones, Jan 7, 2016) a helpful collection of links
Kurt Eichenwald, Right-Wing Extremists Are a Bigger Threat to America Than ISIS Is (Newsweek, Feb 4, 2016)
Christopher Ingraham, Tennessee's New Official State Rifle is So Powerful It Can "Destroy Commercial Aircraft" (Washington Post, Feb 26, 2016)
Zack Beauchamp, A Huge International Study of Gun Control Finds Strong Evidence It Actually Works (Vox, Feb 29, 2016)
Meg Wagner, Pro-Gun Florida Mom Accidentally Shot by 4 Year Old Son After Leaving Loaded Weapon in Car (NY Daily News, Mar 9, 2016)
Lindy West, The Macabre Truth of Gun Control in the US is that Toddlers Kill More People Than Terrorists Do (Guardian, Mar 13, 2016)
Juliette Jowit, Sandra Laville, Calla Wahlquist, Philip Oltermann, Justin McCurry, Lois Beckett, So, America, This is How Other Countries Do Gun Control (The Guardian, Mar 14, 2016)
Marc Cooper, Gun Control is a Misfire (The American Conservative, Mar 21, 2016)
Patrick Blanchfield, The Gun Control We Deserve (N+1 Magazine, Apr 21, 2016) re: state, city laws; NRA history; types of gun control
Sharon LaFraniere and Agustin Armendariz, A Drumbeat of Multiple Shootings, but America Isn't Listening (NY Times, May 22, 2016) most shootings with four deaths or injuries are invisible outside their communities, and most of the lives they scar are black
Alex Yablon, The NRA's Long Love-Hate Relationship with the Police (Vice, May 31, 2016)
Larry Buchanan, Josh Keller, Richard A. Oppel, Jr., and Daniel Victor, How They Got Their Guns (NY Times, Jun 12, 2016) on 16 recent mass shootings
Jon Stokes, Why I "Need" an AR-15 (Medium, Jun 14, 2016)
Brett Arends, What America's Gun Fanatics Won't Tell You (MarketWatch, Jun 14, 2016) Alexander Hamilton's Federalist Papers #29 explains "a well regulated militia" is a National Guard
Ron Kampeas, How Israel Stays a "Well Regulated Militia" With So Many Guns Around (Times of Israel blog, Jun 18, 2016)
Yishan Wong, You Cannot Regulate Guns Unless You Know How to Use One (Medium, Jun 20, 2016)
Dahlia Lithwick, Donald's Gun Gaffe: How Trump Accidentally Exposed the Longtime NRA Fantasy of "A Good Guy With a Gun" (Slate, Jun 21, 2016)
Karen Kaplan, It's Been 20 Years Since Australia Had a Mass Shooting. How Much of the Credit Goes to Gun Control? (Los Angeles Times, Jun 22, 2016) although one possibility is that stronger gun control measures had the impact of reducing other forms of violence, too
David Smalley, Why Gun Nuts Lie - I Know From Experience (Patheos, Jun 25, 2016)
Ben Casselman, Gun Deaths in America (FiveThirtyEight, Jul 2016)
Christopher Ingraham, More Police Officers Die on the Job in States With More Guns (Washington Post, Jul 8, 2016)
Olivia Goldhill, How do Police Handle Violence in Countries Where Officers Don't Carry Guns? (Quartz, Jul 9, 2016)
Adam Winkler, The Right to Bear Arms Has Mostly Been for White People (Washington Post, Jul 15, 2016)
Tom Heberlein, Sweden May Have the Answer to America's Gun Problem (Vox, Aug 8, 2016)
Devin Hughes and Evan DeFilippis, The NRA's Favorite Gun "Academic" Is A Fraud (Think Progress, Aug 11, 2016)
Olivia Quintana, Father Charged After 8-Year Old Brings Gun to School (Boston Globe, Nov 3, 2016)
German Lopez, Gun Violence in America, Explained in 17 Maps and Charts (Vox, Nov 28, 2016)
Alice Speri, How Many Children Were Shot Today? An Interview with Gary Younge (The Intercept, Dec 18, 2016)
Jessica Taylor, House Votes To Overturn Obama Rule Restricting Gun Sales To the Severely Mentally Ill (NPR, Feb 2, 2017)
David French, A Federal Court of Appeals Goes to War against the Second Amendment (National Review, Feb 22, 2017)
Ali Vitali, Trump Signs Bill Revoking Obama-Era Gun Checks for People With Mental Illnesses (NBC News, Feb 28, 2017)
Francis Wilkerson, The Costs of Southern Gun Culture (Bloomberg, Mar 30, 2017)
Tessa Berenson, ISIS Tells Followers It's 'Easy' to Get Firearms From U.S. Gun Shows (Time, May 5, 2017)
Peter Bergen, Trump's Travel Ban is Useless. Terrorists Mostly Come from Our Own Backyard (Washington Post, Jun 5, 2017)
Bonnie Berkowitz, Lazaro Gamio, Denise Lu, Kevin Uhrmacher and Todd Lindeman, The Math of Mass Shootings (Washington Post, Jun 6, 2017)
Milenko Martinovich, States with Right-to-Carry Concealed Handgun Laws Experience Increases in Violent Crime, According to Stanford Scholar (Stanford News, Jun 21, 2017)
Will Oremus, In 1996, Australia Enacted Strict Gun Laws. It Hasn't Had a Mass Shooting Since. (Slate, Oct 2, 2017)
David Leonhardt, Ian Prasad Philbrick, and Stuart A. Thompson, Thoughts and Prayers and NRA Funding (NY Times, Oct 4, 2017)
Ken Stern, Former NPR CEO Opens Up About Liberal Media Bias (New York Post, Oct 21, 2017) contains some valuable information about defensive gun use
Brene Brown, Gun Reform: Speaking Truth to Bullshit, Practicing Civility, and Effecting Change (Brene Brown blog, Nov 8, 2017)
Katie Zezima, After Mass Shootings, Retired Military Commanders Urge Congress to Address 'Gun Violence Crisis' (Washington Post, Dec 2, 2017)
Resist the Gun Lobby, What's Training Got To Do With It? (Resist the Gun Lobby, Dec 6, 2017)
Bill Chappell, Columbia, S.C., Approves A Rare U.S. Ban On The Use Of Bump Stocks (NPR, Dec 17, 2017)
Nick Wing and Matt Ferner, Las Vegas Autopsies Reveal The True Brutality Of Mass Shootings (Huffington Post, Feb 14, 2018)
Kate Shellnut, Not an Act of God: Ministries Respond to Surge in Mass Shootings (Christianity Today, Feb 15, 2018)
Mike Dunham, Everything I've Learned About Gun Control aka "Holy Shit, Stop Trying to Ban Assault Weapons" (Medium, Feb 21, 2018) discusses the elusive non-difference between pistols and semi-automatic weapons; banning bump stocks is important; ubiquity of gun access still a challenge
Heather Sher, What I Saw Treating the Victims From Parkland Should Change the Debate on Guns (The Atlantic, Feb 22, 2018) discusses the AR-15 bullet vs. the ordinary handgun bullet
David Smith, NRA Head Breaks Silence to Attack Gun Control Advocates: "They Hate Individual Freedom" (The Guardian, Feb 22, 2018)
Francis Maxwell, Philando Castile Was a Licensed Gun Owner and Teacher (Facebook video, Feb 23, 2018)
Lance Perriman, FedEx, Norton, and Wyndham Hotels Just Dumped the NRA as Backlash Intensifies (Political Dig, Feb 23, 2018)
Vinnie Longobardo, An Armed Utah Teacher Accidentally Shot Herself at School (Washington Press, Feb 23, 2018)
Lincoln Anthony Blades, Black Teens Have Been Fighting for Gun Reform for Years (Teen Vogue, Feb 23, 2018)
Robin Pennacchia, What America Is Getting Wrong About Three Important Words in the Second Amendment (Quartz, Feb 24, 2018)
Eric Lipton and Alexander Burns, The True Source of the N.R.A.'s Clout: Mobilization, Not Donations (NY Times, Feb 24, 2018)
Amy Lieu, Condoleeza Rice Says US Needs to Consider Second Amendment's Place in Modern World (Fox News, Feb 25, 2018)
Kate Shellnut, Pew: White Evangelicals Want Stricter Gun Laws Too (Christianity Today, Feb 26, 2018)
C.J. Chivers, Larry Buchanan, Denise Lu, and Karen Yourish, With AR-15s, Mass Shooters Attack With the Rifle Firepower Typically Used by Infantry Troops (NY Times, Feb 28, 2018)
Jeremy Adam Smith, Why Are White Men Stockpiling Guns? (Scientific American, Mar 14, 2018) and Michael Harriot, Report: White Men Stockpile Guns Because They're Afraid of Black People (The Root, Mar 15, 2018)
Jon Greenberg, NRA Says Violent Radicals Are Behind the March for Our Lives (Politifact, Mar 23, 2018) NRA-TV host Grant Stinchfield receives a "pants on fire" score
Carlos Maza and Coleman Lowndes, How the NRA Hijacks Gun Control Debates (Vox, Mar 24, 2018) how the NRA describes itself as a civil rights organization, advocates for gun companies and sales, blocks the CDC from investigating gun violence, blocks meaningful legislation around background checks, and encouraging gun purchases. This is despite the opinions of gun-owners who favor background checks, etc. Comparison to the Tobacco Institute.
Fox News Sunday, Fox News Poll Shows Strong Support for Gun Control (Twitter, Mar 25, 2018)
John Paul Stevens, Repeal the Second Amendment (NY Times, Mar 27, 2018)
German Lopez, This European Comedy Sketch Explains How the World Sees America's Gun Problem (Vox, Apr 4, 2018)
David French, Shouldn't Police at Home Exhibit at Least as Much Discipline as Soldiers at War? (National Review, Apr 4, 2018)
German Lopez, How the NRA Resurrected the Second Amendment (Vox, May 4, 2018)
Julia Belluz, When Gun Owners Meet for the NRA Convention, Gun Injury Rates Seem to Decline (Vox, May 4, 2018)
Jonathan Cohn, This is the Toughest Gun Law in America (Huffington Post, May 6, 2018) re: Massachusetts
Joseph Blocher and Eric Ruben, The Second Amendment Allows for More Gun Control Than You Think (Vox, May 23, 2018)
Ian Haydon, Kids and Guns: Study Finds Urban-Rural Divide That Changes With Age (The Inquirer Philly, Jul 9, 2018)
Hilary Brueck, Switzerland Has a Stunningly High Rate of Gun Ownership — Here's Why It Doesn't Have Mass Shootings (Business Insider, Nov 8, 2018)
Katherine Timpf, Jemel Roberson's Death Is an American Tragedy (National Review, Nov 15, 2018) significant for its admission, from a conservative source, that "a good guy with a gun" backfires for black men. See also P.R. Lockhart, Jemel A Black Security Guard Caught a Shooting Suspect - Only to Be Shot by Police Minutes Later (Vox, Jan 23, 2019)
Rachel Maddow, Maria Butina Admits Being An Agent Of Russia, Will Help US Prosecutors (MSNBC, Dec 13, 2018) raises disturbing questions about the vulnerability to foreign influence of the NRA, and any corporate lobby
Trevor Noah, A Year after the Parkland Shooting, the Fight for Sensible Gun Control Continues (The Daily Show, Feb 14, 2019) highlights tighter and looser gun control changes since the Parkland shooting
The Young Turks, Ben Shapiro Schooled on Gun Control (The Young Turks, Mar 21, 2019) regarding a 2015 study of, and reporting on, shooting deaths in other countries vs. in the U.S.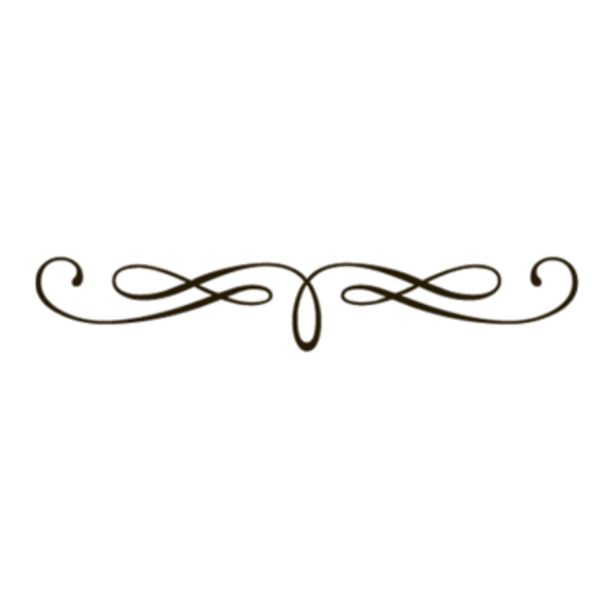 Part of the series: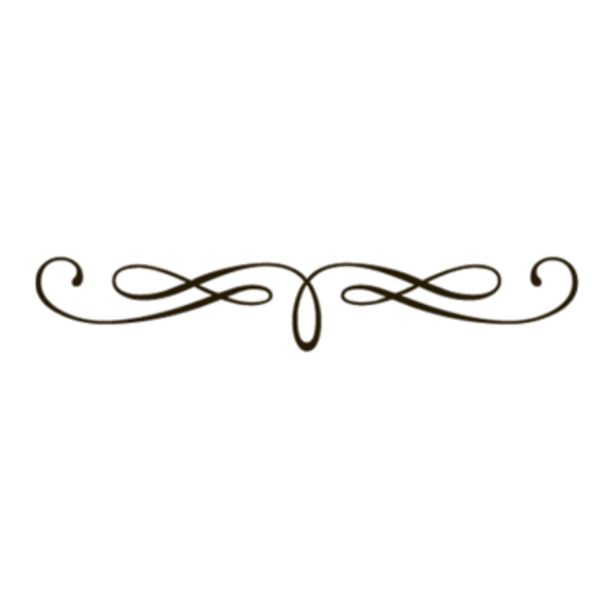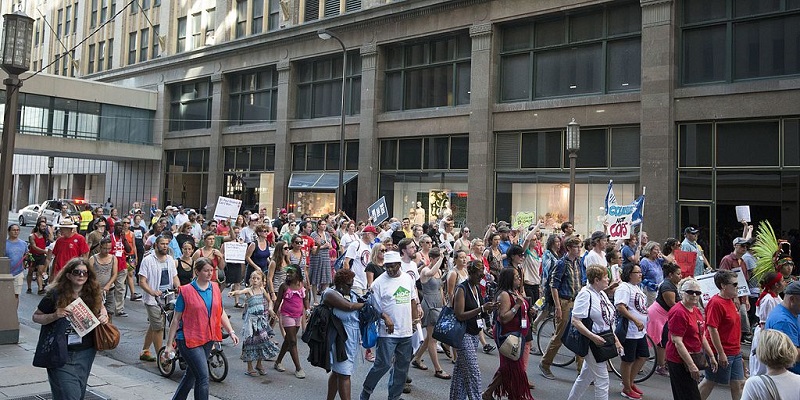 July 19, 2016 in Minneapolis, Minnesota: About 1000 teachers, union members and other people marched through downtown Minneapolis calling for justice for Philando Castile. Castile had been a teacher and licensed gun owner. He was shot and killed by police while in his car peacefully explaining that he had a license to carry. His loss highlights the bitter racial irony of asking for teachers to carry guns in school. Photo credit: Fibonacci Blue, Creative Commons 2.0.