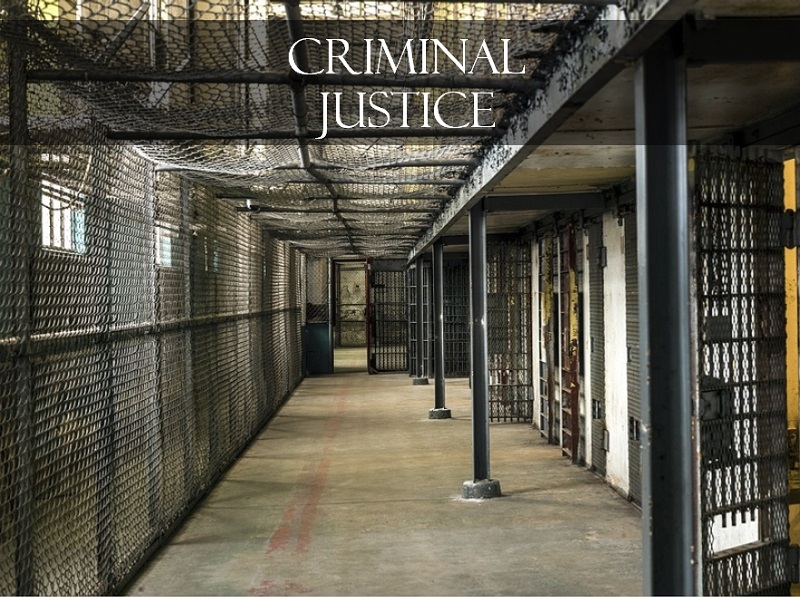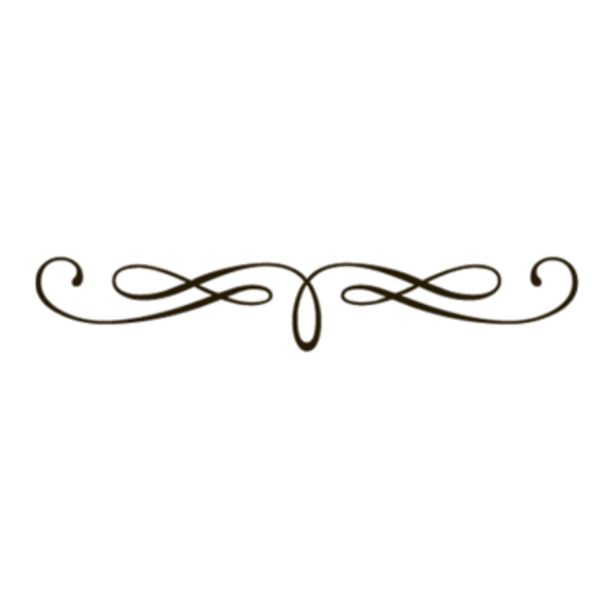 Photo credit: Unknown, Creative Commons Zero.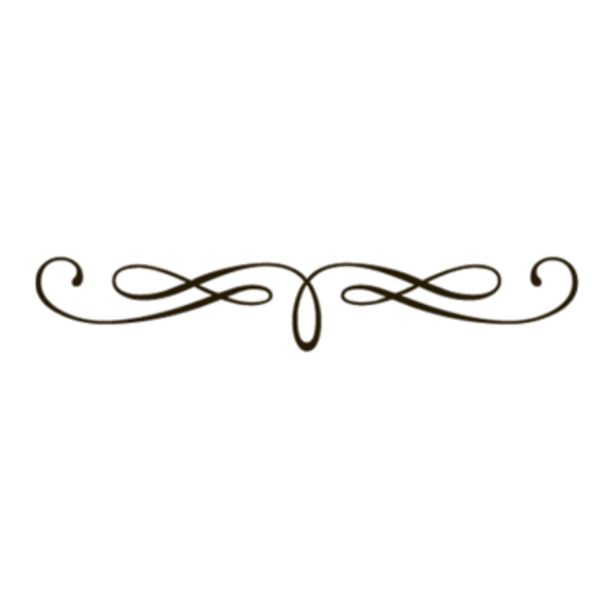 NHI Resources on Racial Issues in Criminal Justice
Small group discussion curriculum
Christian Restorative Justice: Introduction and Application to Mass Incarceration and the New Jim Crow (ppts) (and video from Reality San Francisco)
Christian Restorative Justice: Introduction and Application to Mass Incarceration and the New Jim Crow (shorter version, ppts)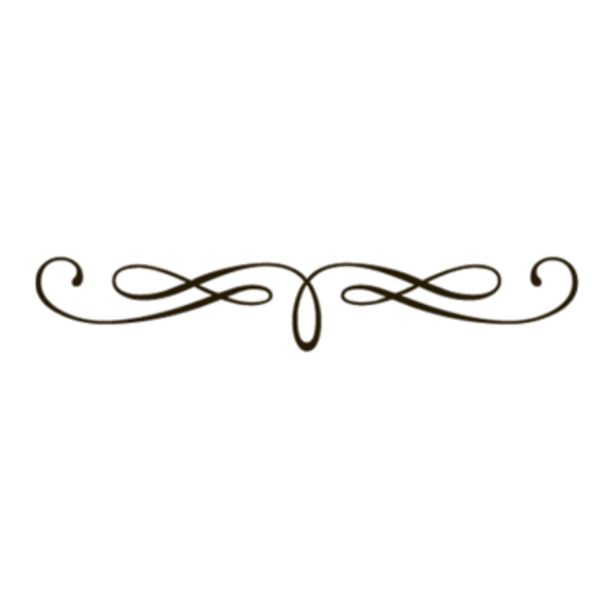 Helpful Resources on Crime Rates and Racial Issues in Criminal Justice
FBI, Hate Crime Statistics raw data and graphs that I put together, offenses by offender's race; FBI, Hate Crime Statistics 2017 (FBI, 2018)
Frederick Douglass, What to the Slave is the Fourth of July? (Teaching American History, Jul 5, 1852)
Rebecca Onion, A Lynching Map of the United States, 1900 - 1931
Wikipedia, Chinese Massacre of 1871 (Wikipedia article)
What Would You Do? Bike Theft (youtube video)
T. Richard Snyder, The Protestant Ethic and the Spirit of Punishment (Amazon book, Nov 29, 2000)
Ward Churchill, Agents of Repression: The FBI's Secret Wars Against the Black Panther Party and the American Indian Movement (book, 2001)
Children's Defense Fund, America's Cradle-to-Prison Pipeline Report (Children's Defense Fund, Oct 10, 2007)
Paula J. Giddings, Ida: A Sword Among Lions: Ida B. Wells and the Campaign Against Lynching (Amazon book, Mar 3, 2009)
Equal Justice Initiative, Race and Jury Selection: Minorities Are Still Barred From Juries Due to Race (Equal Justice Initiative, 2010)
Robin Nixon, Individuals with Rare Disorder Have No Racial Biases (Live Science, Apr 12, 2010) how social anxiety is at the root of race perception, showing the importance of dealing with fear
Bill Quigley, Fourteen Examples of Racism in Criminal Justice System (Huffington Post, Jul 26, 2010)
Lexington, Sex and the Single Black Woman: How the Mass Incarceration of Black Men Hurts Black Women (Economist, Apr 8, 2010)
Michelle Alexander, The New Jim Crow (youtube video, Dec 15, 2010) 20 min interview
NPR Staff, The Kissing Case and the Lives It Shattered (NPR StoryCorps, Apr 29, 2011)
Michelle Alexander and Cornel West, The New Jim Crow (book, 2012)
Sarah Childress, Is There Racial Bias in the Stand Your Ground Laws? (PBS/WGBH Jul 31, 2012)
Joe Palazzolo, Racial Gap in Men's Sentencing (WSJ, Feb 14, 2013)
Dominique Gilliard, Sunday Lynchings: The Church's Role in Our Nation's Legacy of Racism (Converge Oakland, Feb 27, 2013)
ICTMN Staff, A Nice Day for a Genocide: Shocking Quotes on Indians by U.S. Leaders (Indian Country Today Media Network, Jul 10, 2013)
Mike Males, Why the Gigantic, Decades-Long Drop in Black Youth Crime Threatens Major Interests (Ctr on Juvenile and Criminal Justice, Aug 15, 2013)
The House I Live In (2013) documentary arguing that the U.S. War on Drugs has failed
Matt Taibbi, Outrageous HSBC Settlement Proves the Drug War is a Joke (Rolling Stone, Dec 13, 2013)
Stacey Patton and David J. Leonard, If You're White, That Joint Probably Won't Lead to Jail Time (Washington Post, Jan 10, 2014)
Mikol L. Clarke, When White Men Mess Up, All is Forgiven (The Root, Feb 4, 2014)
Ta-Nehisi Coates, "I Am Still Called by the God I Serve to Walk This Out": A Conversation with Lucia McBath, Mother of Jordan Davis (The Atlantic, Feb 25, 2014)
Jamelle Bouie, Why Whites Support Capital Punishment (Slate, Mar 28, 2014)
Ta-Nehisi Coates, Other People's Pathologies (The Atlantic, Mar 30, 2014) on distinguishing between a culture of poverty and black culture
Lulu Chang, Do Police Shoot Black Men More Often? Statistics Say Yes, Absolutely (Bustle, Aug 18, 2014)
Tom McKay, One Troubling Statistic Shows Just How Racist America's Police Brutality Problem Is (Mic, Aug 18, 2014) charts SWAT incidents by race
John Oliver, Ferguson and Police Militarization (Last Week Tonight and Slate, Aug 18, 2014)
Annie Lowrey and Jesse Singal, There's a Huge Racial Divide on Crime and Trusting the Police (New York Magazine, Aug 18, 2014)
Michael Daly, Ferguson Feeds Off the Poor: Three Warrants a Year Per Household (Daily Beast, Aug 22, 2014)
Jeremy Dowsett, What Riding My Bike Taught Me About White Privilege (Quartz, Aug 29, 2014)
Nicholas Kristof, When Whites Just Don't Get It: After Ferguson, Race Deserves More Attention, Not Less (NY Times, Aug 30, 2014)
Michael Friedman, What Happens When We Don't Trust Law Enforcement? The Importance of Law Enforcement's Role in Our Society's Well-Being (Psychology Today, Sep 9, 2014)
Roberto Scalese & Hilary Sargent, The Charles Stuart Murders and the Racist Branding Boston Just Can't Seem to Shake (Boston Globe, Oct 22, 2014)
Ta-Nehisi Coates, Barack Obama, Ferguson, and the Evidence of Things Unsaid (The Altantic, Nov 26, 2014)
Verna Myers, You Can Help Stop the Violence Against Young Black Men (TEDx talk, Dec 1, 2014)
Michelle Alexander, White Privilege and the War on Drugs (video, Dec 2, 2014)
The Young Turks, George Stinney, 14, Executed In Vile Act Of Injustice, Exonerated 70s Years Late (The Young Turks video, Dec 18, 2014)
Moreh B.D.K, Ex NYPD Cop Admits 'We Planted Evidence, Framed Innocent People' All For Arrest Quotas (Countercurrent News, Dec 27, 2014)
Walter Einenkel, Whistleblowing Officer Makes Tape of Top Cop Ordering Stop-and-Frisk of Black Males (Daily Kos, Dec 29, 2014)
Willie Osterweil, How White Liberals Used Civil Rights to Create More Prisons (The Nation, Jan 6, 2015)
Emil Guillermo, Beyond Black and White: Asian-American Memories of Selma (NBC News, Jan 19, 2015)
Jamelle Bouie, Christian Soldiers: Lynching and Torture in the Jim Crow South Weren't Just Acts of Racism, but Religious Rituals (Slate, Feb 10, 2015)
NPR Staff, A Black Mississippi Judge's Breathtaking Speech To 3 White Murderers (NPR, Feb 13, 2015)
Journal of Blacks in Higher Education, Campus Racial Incidents
Matt Apuzo, Ferguson Police Routinely Violate Rights of Blacks, Justice Dept Finds (NY Times, Mar 3, 2015)
Mary Stanton, From Selma to Sorrow (Southern Studies website, Mar 9, 2015) about the only white woman martyred whose name is on the Civil Rights Memorial in Montgomery, AL
John Vibes, DEA Agent Speaks Out: We Were Told Not to Enforce Drug Laws In Rich Communities (Freethought Project, Mar 10, 2015)
Justin Wolfers, David Leonhardt, and Kevin Quealy, 1.5 Million Missing Black Men (NY Times, Apr 20, 2015)
Valerie Richardson, Police Kill More Whites Than Blacks, But Minority Deaths Generate More Outrage (Washington Times, Apr 21, 2015) although relative to the population (13%), more black people are killed (30%)
Yawu Miller, Race Colors Response to Opioid Crisis (Bay State Banner, May 20, 2015)
Allyson Hobbs, Pay Tribute to the Black Women Who Spoke Out About Sexual Violence (NY Times, May 26, 2015)
Redditt Hudson, I'm a Black Ex-Cop, and This Is the Real Truth About Race and Policing (Vox, May 28, 2015)
Ta-Nehisi Coates, The Brief and Tragic Life of Kalief Browder (The Atlantic, Jun 8, 2015)
Kaia Stern, Voices from American Prisons: Faith, Education, and Healing (Amazon book, Jun 10, 2015)
Jordan Weissmann, How Fox News Tried to Spin the Charleston Shooting as an Attack on Christianity This Morning (Slate, Jun 18, 2015)
Christopher Ingraham, The Ugly Truth About Hate Crimes - in 5 Charts and Maps (Washington Post, Jun 18, 2015)
Judd Legum, The Wildly Different Ways One Senator Responds To Terrorism: Boston Versus Charleston (ThinkProgress, Jun 18, 2015) on Sen. Lindsay Graham (R-SC)
Karen Attiah, Charleston, Dylann Roof, and the Racism of Millenials (Washington Post, Jun 18, 2015)
Eric Boehlert, Fox News' Denial is Pathological: Race, Guns and the Lies the Network Tells Itself (Salon, Jun 23, 2015)
Chas Danner, Are Black Churches Being Targeted by Arsonists? (New York Magazine, Jun 28, 2015)
Leon Neyfakh, Prosecution Is About Locking Black People Up (Slate, Jul 10, 2015)
Jeffrey Goldberg, Sam Price-Waldman, Kasia Cieplak-Mayr von Baldegg, Angola for Life: Rehabilitation and Reform Inside the Louisiana State Penitentiary (The Atlantic video, Sep 9, 2015)
Whitney Benns, American Slavery, Reinvented (The Atlantic, Sep 21, 2015)
Shaun King, 62-Year-Old Black Grandfather Choked and Held Down By Three White Men Who See His Legal Firearm (Daily Kos, Jan 22, 2015)
Jack Hitt, Police Shootings Won't Stop Unless We Also Stop Shaking Down Black People (Mother Jones, Sep/Oct 2015) re: revenue generation
Sabrina Joy Stevens, This Morning, Racist Burned a 7th Black Church Near Ferguson (US Uncut, Oct 22, 2015)
Sharon LaFraniere and Andrew W. Lehren, The Disproportionate Risks of Driving While Black (NY Times, Oct 24, 2015)
Nicole Gonzalez Van Cleve, Commentary: Anita's Army: Rank and File Racism in the Power to Prosecute (NBC News, Nov 27, 2015)
William Saletan, The Terrorists Among Us: Forget Syria. The most dangerous religious extremists are migrants from North and South Carolina (Slate, Nov 30, 2015)
David A. Graham, Paul LePage's Racist Fearmongering on Drugs (The Atlantic, Jan 8, 2016) Maine's governor
Michelle Alexander, Why Hillary Clinton Does Not Deserve the Black Vote (The Nation, Feb 10, 2016) focusing on criminal justice, but also welfare, housing, jobs
Jeff Guo, America Has Locked Up So Many Black People It Has Warped Our Sense of Reality (Washington Post, Feb 26, 2016)
Tom LoBianco, Aide Says Nixon's War on Drugs Targeted Blacks, Hippies (CNN, Mar 24, 2016)
Dan Baum, Legalize It All (Harpers Magazine, Apr 2016)
Matt Ford, The Racist Roots of Virginia's Felon Disenfranchisement (The Atlantic, Apr 27, 2016)
Black Main Street, Never Forget: America's Forgotten Mass Lynching: When 237 Black Sharecroppers Were Murdered In Arkansas (Black Main Street, May 23, 2016)
Black Main Street, Never Forget: The Devil's Punchbowl – 20,000 Freed Slaves Died After Being Forced Into Post Slavery Concentration Camp (Black Main Street, Jun 23, 2016)
Sam Levin, Stanford Trial Judge Overseeing Much Harsher Sentence for Similar Case (Guardian, Jun 27, 2016)
Michael Eric Dyson, Death in Black and White (NY Times, Jul 7, 2016)
William Saletan, There Is a War Over Race in America, But It's Not Whites vs. Blacks (Slate, Jul 8, 2016)
Nicholas Kristof, A History of White Delusion (NY Times, Jul 14, 2016)
The Young Turks, NYPD Captain: You Need To Arrest More Black Guys (youtube video, Jul 15, 2016)
Thomas C. Frohlich, Evan Comen and Michael B. Sauter, Black and White Inequality in All 50 States (24/7 Wall St, Aug 3, 2016)
Economist, Pandora's Box: Allowing Ex-cons to Hide Their Criminal Histories Increases Racial Inequality (The Economist, Aug 13, 2016)
NYTimes Editorial Board, Forcing Black Men Out of Society (NY Times, Apr 25, 2015)
Dennis Romero, An Unarmed White Man Is Shot by a Cop, and Black Activists Rally (Los Angeles Weekly, Aug 4, 2016)
AJ Vicens, Nearly 6 Million People Will Be Barred From Voting in November (Mother Jones, Sep 12, 2016)
Lewis Beale, 'The 13th': Ava DuVernay's Damning Netflix Doc Finds the Truth About Mass Incarceration (Daily Beast, Oct 3, 2016)
German Lopez, Mass Incarceration in America Explained in 22 Maps and Charts (Vox, Oct 11, 2016)
Emma Green, The Tide of Hate Directed Against Jewish Journalists (The Atlantic, Oct 19, 2016)
Joan C. Williams, What So Many People Don't Get About the U.S. Working Class (Harvard Business Review, Nov 10, 2016) white working class views on jobs, trade, gender
Melanie Eversley, Post-Election Spate of Hate Crimes Worse Than Post-9/11, Experts Say (USA Today, Nov 12, 2016)
Associated Press, Fire Rips Through South Carolina Black Chamber of Commerce Building (Fox News, Nov 13, 2016) appreciating Fox labeling it a hate crime
Michael D. Shear, Alan Rappeport, Eric Lichtblau, and Maggie Haberman, Amid Outrage Over Stephen Bannon, F.B.I. Reports Surge in Hate Crimes (NY Times, Nov 14, 2016)
Southern Poverty Law Center, Ten Days After: Harassment and Intimidation in the Aftermath of the Election (SPLC, Nov 29, 2016)
Peter C. Baker, The Tragic, Forgotten History of Black Military Veterans (The New Yorker, Nov 27, 2016)
Leila Morsy and Richard Rothstein, Mass Incarceration and Children's Outcomes: Criminal Justice Policy is Education Policy (Economic Policy Institute, Dec 15, 2016)
Julia Craven, Black People Are Way More Likely To Be Killed By Police Than Their White Peers: Study (Huffington Post, Dec 20, 2016)
Jacqueline Howard, Black Men Nearly 3 Times as Likely to Die from Police Use of Force, Study Says (CNN, December 20, 2016) cites important studies about racial bias
Hailey Middlebrook, The Fascinating, If Unreliable, History of Hate Crime Tracking in the US (CNN, Jan 12, 2017)
Alice Speri, The FBI Has Quietly Investigated White Supremacist Infiltration of Law Enforcement (The Intercept, Jan 31, 2017) but meanwhile Julia Edwards Ainsley, Dustin Volz and Kristina Cooke, Trump to Focus Counter-Extremism Program Solely on Islam (Reuters, Feb 2, 2017)
Nick Wing, Never Forget The Time Would-Be Terrorists Tried To Commit Mass Murder With A Death Ray (Huffington Post, Feb 3, 2017)
Sarah Mervosh, A Black Dallas Family 'Did Everything America Said We Should' But Still Endures Racism Daily (Dallas News, Feb 5, 2017)
Kirsten West Savall, White La. Judge Banned From Local Restaurant After Reportedly Calling Black Patron 'Fat N--ger' (The Root, Feb 8, 2017)
Murtaza Hussain, Trump's Rhetoric on "Radical Islam" Undermines Counterextremism Programs in the U.S. (The Intercept, Feb 8, 2017)
Danielle Sered, Accounting for Violence: How to Increase Safety and Break Our Failed Reliance on Mass Incarceration (Vera, Feb 2017)
Shaun King, Donald Trump Remains Silent as White Men Continue to Terrorize America (NY Daily News, Feb 17, 2017)
Brittney McNamara, White Women Are Less Likely to Protect Black Women From Sexual Assault, Study Shows (Teen Vogue, Mar 13, 2017)
Mehdi Hasan, The Numbers Don't Lie: White Far-Right Terrorists Pose a Clear Danger to Us All (The Intercept, May 31, 2017)
Tom Vanden Brook, Black Troops As Much As Twice As Likely to Be Punished By Commanders, Courts (USA Today, Jun 7, 2017)
Justin Steele, Using Data to Change the Conversation About Race in America (Google, Jun 13, 2017) re: Bryan Stevenson, EJI, lynchings
Equal Justice Initiative, EJI Releases New Data on Racial Terror Lynchings Outside the South (EJI, Jun 26, 2017)
Sam Biddle, Facebook's Tough on Terror Talk Overlooks White Extremists (The Intercept, Jul 6, 2017)
Monique Judge, Cop Shares Racist Facebook Post, Will Resign After Public Outcry (The Root, Aug 1, 2017)
Mike Males, White People Should Be More Afraid of Other Whites Than They Are of People of Color (Los Angeles Times, Aug 3, 2017)
Shaun King, Soul Snatchers: How the NYPD's 42nd Precinct, the Bronx DA's Office, and the City of New York Conspired to Destroy Black and Brown Lives (Part 1) (Medium, Aug 21, 2017)
The Editors, A Bad Pardon (National Review, Aug 28, 2017) on Trump's pardon of Sheriff Joe Arpaio; see also Michael Gerson, Trump Deepens the Moral Damage to the GOP (Washington Post, Aug 28, 2017)
German Lopez, Trump's Decision to Give Police Easier Access to Military Weapons, Explained (Vox, Aug 28, 2017)
Jamiles Lartey, US Police Killings Undercounted by Half, Study Using Guardian Data Finds (The Guardian, Oct 11, 2017)
German Lopez, If You Care About Ending Mass Incarceration, Look at What Philadelphia Just Did (Vox, Nov 8, 2017) a local prosecutor's race just set the standard in the fight against mass incarceration
Christopher Ingraham, Black Men Sentences to More Time for Committing the Exact Same Crime as a White Person, Study Finds (Washington Post, Nov 16, 2017)
Deepa Bharath, Think Race Isn't a Problem in California? Think Otherwise (San Jose Mercury News, Dec 3, 2017) income, incarceration rates, education, health outcomes
German Lopez, We Don't Need Mass Incarceration to Keep People Safe. This Chart Proves It. (Vox, Jan 16, 2018)
Jonathan Greenblatt, The Resurgent Threat of White-Supremacist Violence (The Atlantic, Jan 17, 2018)
German Lopez, Stephon Clark Was Shot by Sacramento Police Eight Times From Behind or the Side, Autopsy Finds (Vox, Mar 30, 2018) includes discussion of racial bias among police officers
Anna Flagg, The Myth of the Criminal Immigrant (NY Times, Mar 30, 2018)
German Lopez, Christina Animashaun, and Javier Zarracina, How America Has — and Hasn't — Changed Since Martin Luther King Jr.'s Death, in 11 charts (Vox, Apr 4, 2018) From economic well-being to criminal justice issues, racial inequality is still very real in America.
Campbell Robertson, A Lynching Memorial Is Opening. The Country Has Never Seen Anything Like It. (NY Times, Apr 25, 2018)
P.R. Lockhart, Trump Says He Doesn't Think NFL Players Are Protesting "A Real Issue" (Vox, Jun 15, 2018)
Vann Newkirk II, The End of Civil Rights (The Atlantic, Jun 18, 2018) Across immigration, policing, criminal justice, and voting rights, the attorney general is pushing an agenda that could erase many of the legal gains of modern America's defining movement
The Young Turks, Trump Quietly Pardoned White Domestic Terrorists (The Young Turks, Jul 15, 2018) re: Dwight Hammond and his son Steven, cattle ranchers who set fire to national land and sparked the Malheur standoff. Compared to black NFL athletes to take a knee to protest police brutality.
Nikkei for Civil Rights and Redress, The Grassroots Struggle for Japanese American Redress and Reparations (Nikkei for Civil Rights and Redress, 2018)
Sarah Mervosh, Remains of Black People Forced Into Labor After Slavery Are Discovered in Texas (NY Times, Jul 18, 2018) about convict leasing
Ed Pilkington, The 19 Black Radicals Who Are Still in Prison After Four Decades (The Guardian, Jul 30, 2018) "Some African American rebels, including Mumia Abu-Jamal and members of Move, are still incarcerated for their actions during the 1970s black liberation struggle"
John Legend, It's Time for Louisiana to Strip White Supremacy from Their Constitution (Washington Post, Aug 13, 2018) a clause requiring a non-unanimous jury, designed to make minorities on the jury irrelevant
David French, Why I Changed the Way I Write about Police Shootings (National Review, Aug 13, 2018)
Editorial Board, A Last Hope for Truth in a Mass Lynching (NY Times, Oct 7, 2018) "A federal appeals court should release records of a grand jury that held no one responsible for a 1946 Georgia horror"
Jemele Hill, What the Black Men Who Identify With Brett Kavanaugh Are Missing (The Atlantic, Oct 12, 2018); and response from David French, The Black Men Who Identify with Brett Kavanaugh Understand the Stakes (National Review, Oct 12, 2018) about sexual harassment charges
The Young Turks, Cops Blow the Doors Off Black People's Houses in Arkansas (The Young Turks, Oct 24, 2018) re: no-knock warrants used in drug searches, often with explosives to blow doors open; 110 people out of 133 were black; residents left to pay for the damages
German Lopez, Florida Votes to Restore Ex-Felon Voting Rights With Amendment 4 (Vox, Nov 6, 2018) affecting 1.5 million people. See also Tim Elfrink, Florida The Long, Racist History of Florida's Now-Repealed Ban on Felons Voting (Washington Post, Nov 7, 2018)
Urban Indian Health Institute, Missing and Murdered: Indigenous Women and Girls (Urban Indian Health Institute, 2018) data from 71 cities
Martin Matishak, Rand Paul 'Disturbed' by Attorney General Nominee's Views (Politico, Dec 9, 2018) re: William Barr, nominated by Trump; views on Patriot Act, civil asset forfeiture. See also Jonathan Chait, Now We Know Trump Picked William Barr to Shut Down Mueller's Investigation (New York Magazine, Dec 20, 2018) on executive power
Jeremy Diamond and Alex Rogers, The Bill That Wouldn't Die: The Unlikely Story Behind the Criminal Justice Overhaul (CNN, Dec 18, 2018) remarkable story of the political maneuverings; a hopeful sign that alliances can be built across the political aisle on this issue
Roger Lancaster, The Carceral Problem is Getting Worse (The Intercept, Dec 30, 2018) despite the passage of the First Step Act
Mark Joseph Stern, Ending The New Criminal Justice Reform Law Has Already Righted One Outrageous Injustice (Slate, Jan 3, 2019) crack cocaine sentence shortening applied retroactively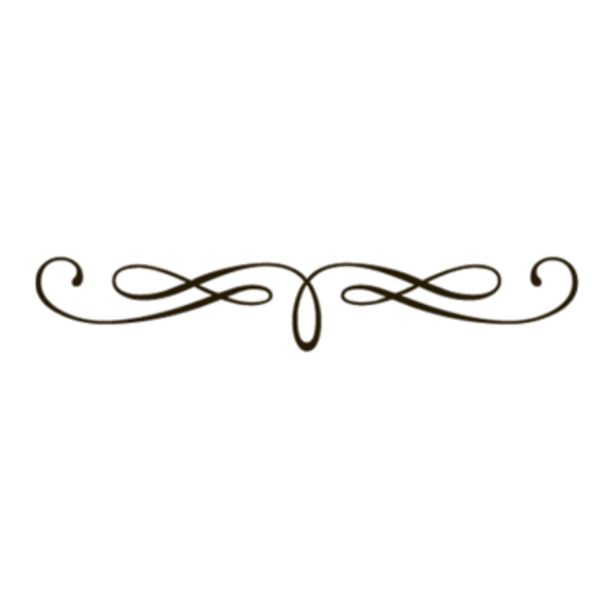 More resources on various aspects of the criminal justice system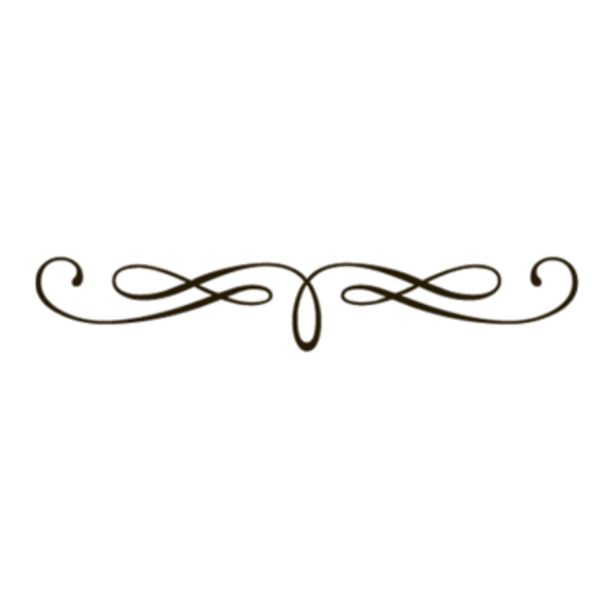 Part of the series: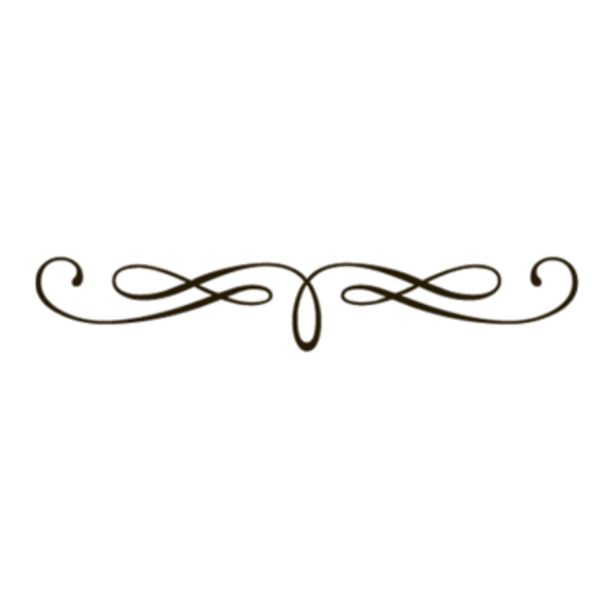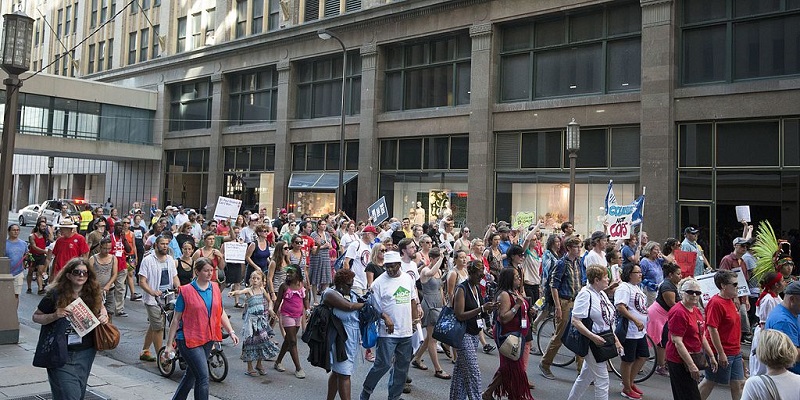 July 19, 2016 in Minneapolis, Minnesota: About 1000 teachers, union members and other people marched through downtown Minneapolis calling for justice for Philando Castile. Castile had been a teacher and licensed gun owner. He was shot and killed by police while in his car peacefully explaining that he had a license to carry. His loss highlights the bitter racial irony of asking for teachers to carry guns in school. Photo credit: Fibonacci Blue, Creative Commons 2.0.